As you all know Valentine's Week is celebrated from 7th February to 13th February. Each day of Valentine's week is dedicated to a facet of love and people either start a new journey of love or enhance the already existing bonds with various gifts. Flowers, especially red roses, soft cuddling toys, chocolates or candies, and personalized gifts are common during this time of the year. Valentine Day, the day of love is celebrated on 14th February every year which is also known as St. Valentine Day.
It is the day to express your feelings of love, affection, and romance. Lovers all over the world share gifts to enhance the sweetness and warmth of their bond.
Here's a list of days in the Valentine's week, for you to remember and make memorable:
February 7: Rose Day
February 8: Propose Day
February 9: Chocolate Day
February 10: Teddy Day
February 11: Promise Day
February 12: Hug Day
February 13: Kiss Day
February 14: Valentine's Day
Valentine Day Images Ideas
"There is only one happiness in life: to love and be loved." – George Sand, Author
"Valentine's Day is the poet's holiday." – Ted Koosner, Poet
"Your flaws are perfect for the heart that's meant to love you." – Trent Shelton, Football Player
"Lovers don't finally meet somewhere. They're in each other all along." – Rumi, Poet
"Love is the beauty of the soul." — Saint Augustine
"Being deeply loved by someone gives you strength, while loving someone deeply gives you courage." – Lao Tzu
"Love is something eternal; the aspect may change, but not the essence." – Vincent van Gogh
"Love is composed of a single soul inhabiting two bodies." — Aristotle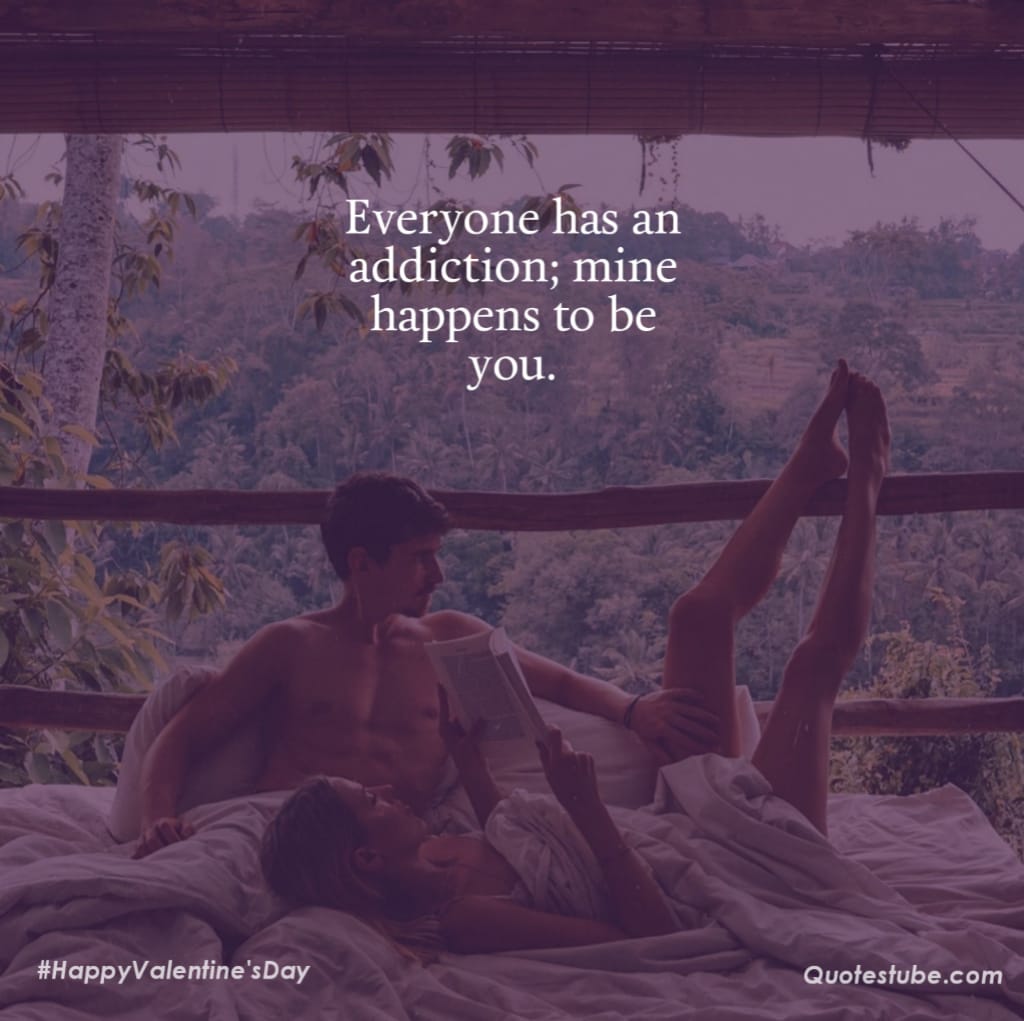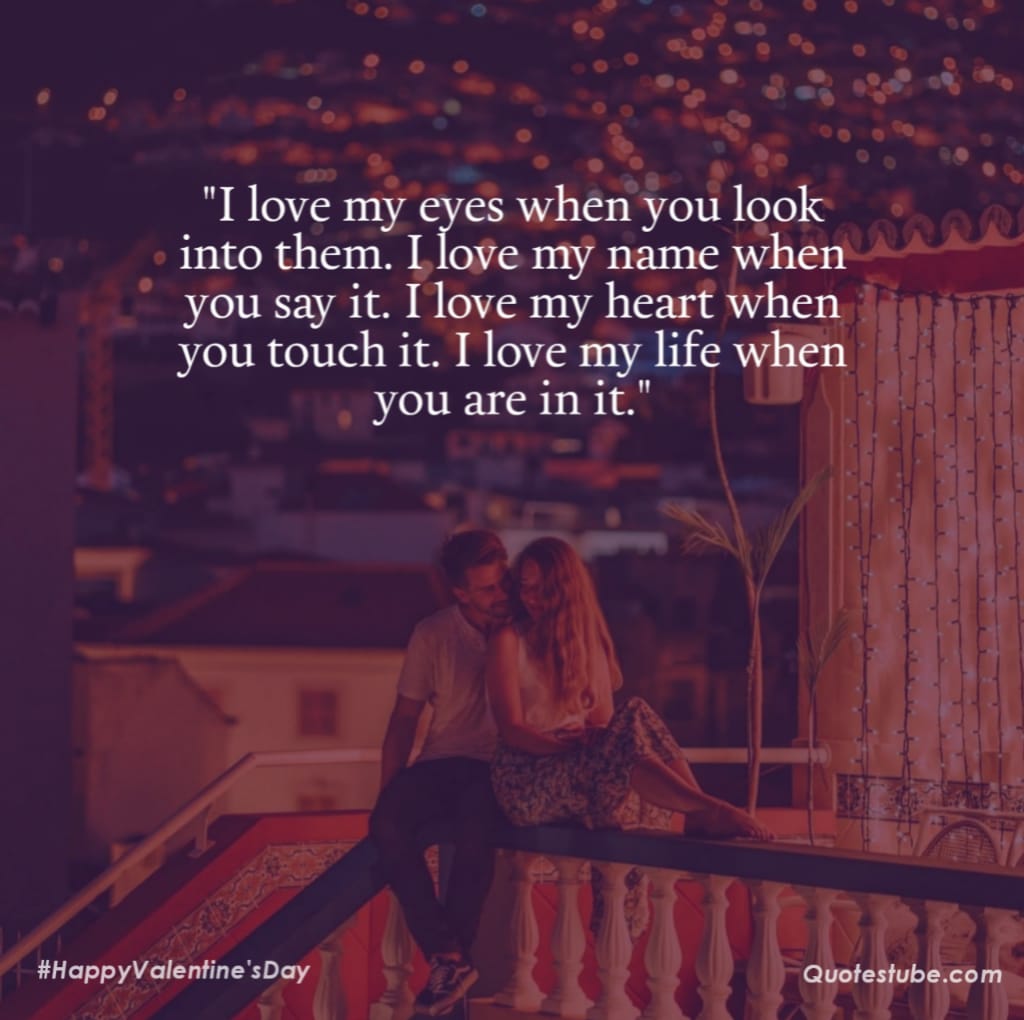 Love is in the air. As Valentine Day is quickly approaching; there's no better time to celebrate the sweetness of love with your partner. Most people celebrate Valentine day, the day of love with their partners by sending greeting cards or love letters, giving gifts or flowers and arranging candle light dinner in restaurants or romantic nights in hotels. People having a romantic relationship may use this occasion to make this known, often anonymously.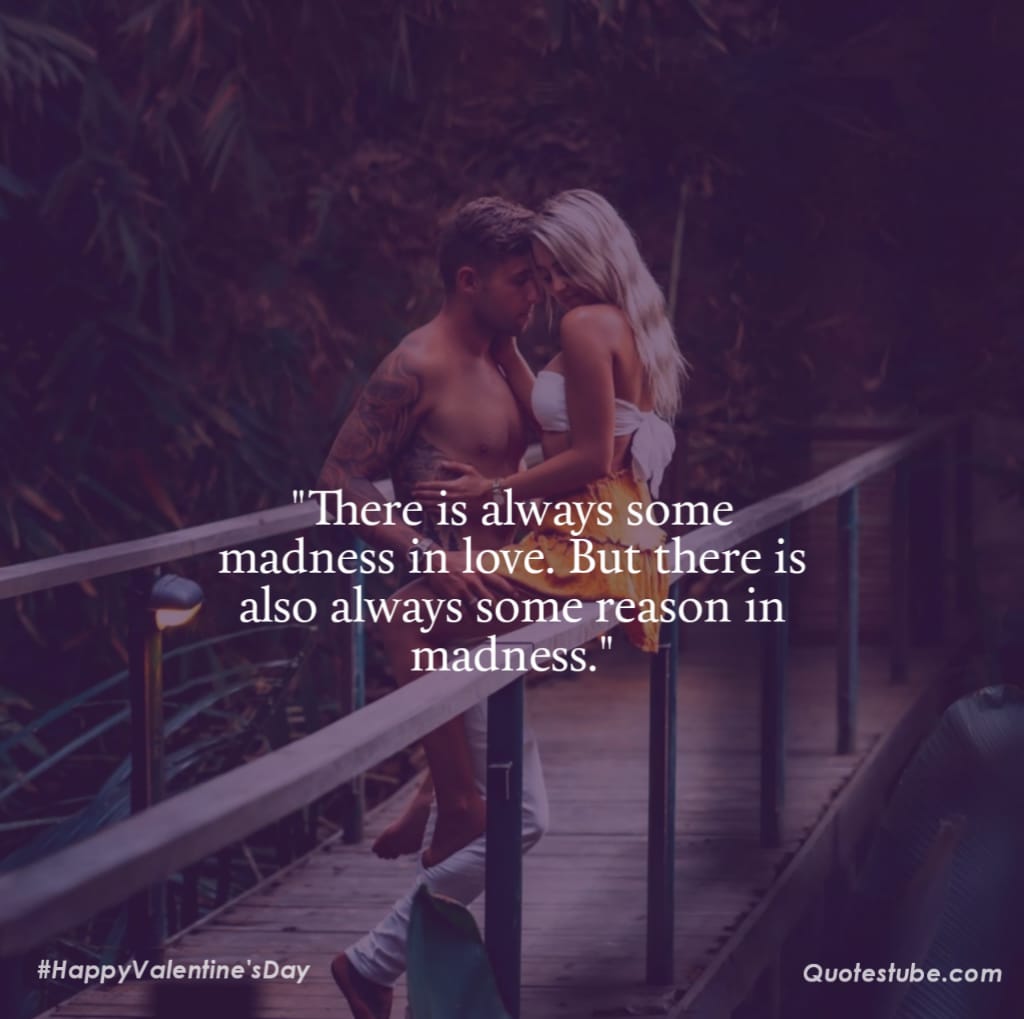 Valentine's greeting cards are often made fantasizing with pictures of hearts and red roses embedded on them. Valentine Day can be made more special by gifting flowers, chocolates, dresses, and champagne or sparkling wine. However, some wealthy people on this occasion gift or present lavish gifts, such as jewelry. Many restaurants and hotels have special offers for the couples at this time. These can include romantic meals or weekend breaks.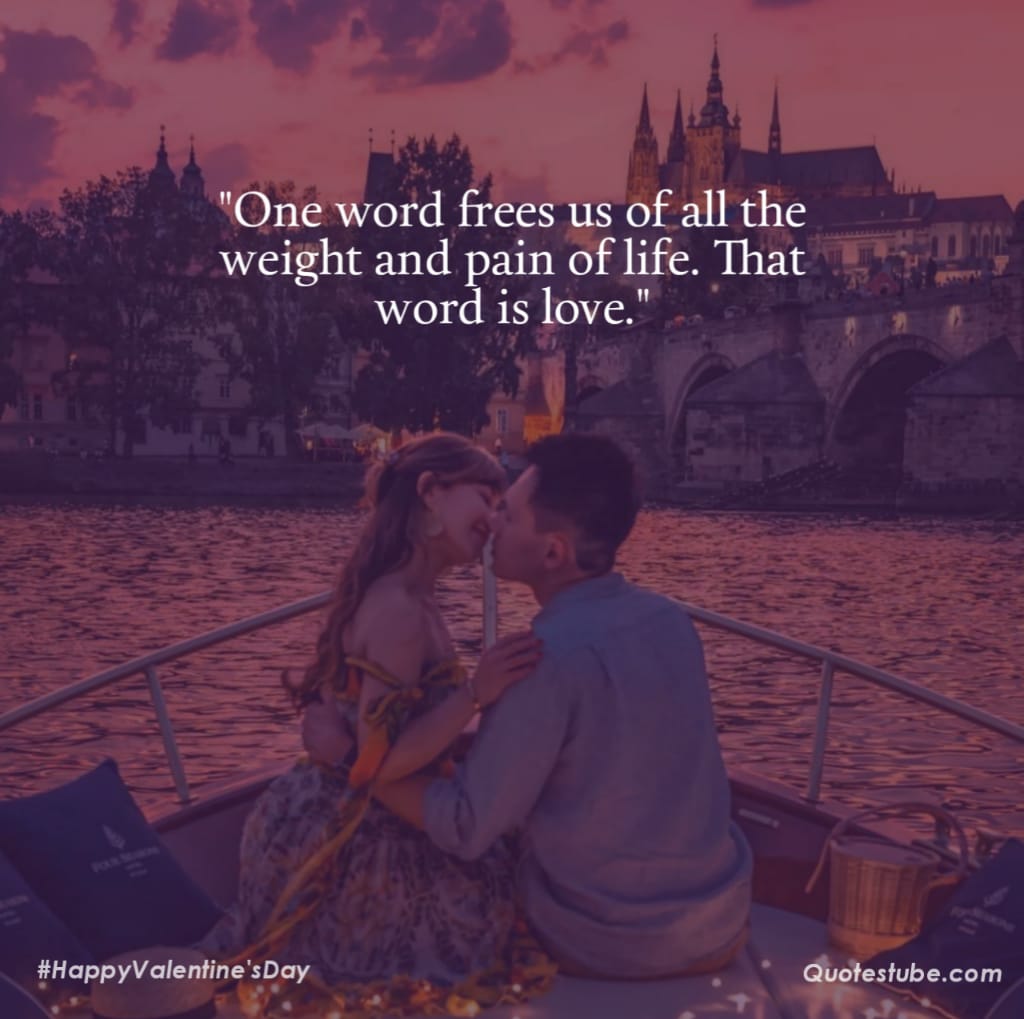 These eye-catching Valentine Day quotes are enough to make you feel the love in the air. Probably, you might find it hard to know the perfect way to express your feelings using mesmerizing words. Fortunately, writers, poets, and overall creative thinkers have shared their thoughts and quotes on love for when you can't find the right words to say. If you want to express your love that might be silly or serious, fleeting or forever, there are love quotes given for every type that will perfectly convey your feelings of love to your partner. These heart-melting quotes from writers will help you tell your deep feelings to your special one, be it your boyfriend, girlfriend, husband, or wife for Valentine Day.
Valentine Day Quotes
"Today is Valentine's Day—or, as men like to call it, Extortion Day!" — Jay Leno
"Love is the greatest refreshment in life." — Pablo Picasso
"There is nothing better than a friend unless it is a friend with chocolate." – Linda Grayson
"All I want for Valentine's Day is you." — Unknown
"Take my hand, take my whole life too, but I can't help falling in love with you." — Elvis Presley
"Love isn't something you find. Love is something that finds you." — Loretta Young
"You can't blame gravity for falling in love." — Albert Einstein.
"Love is so much more than just another four-letter word." — Unknown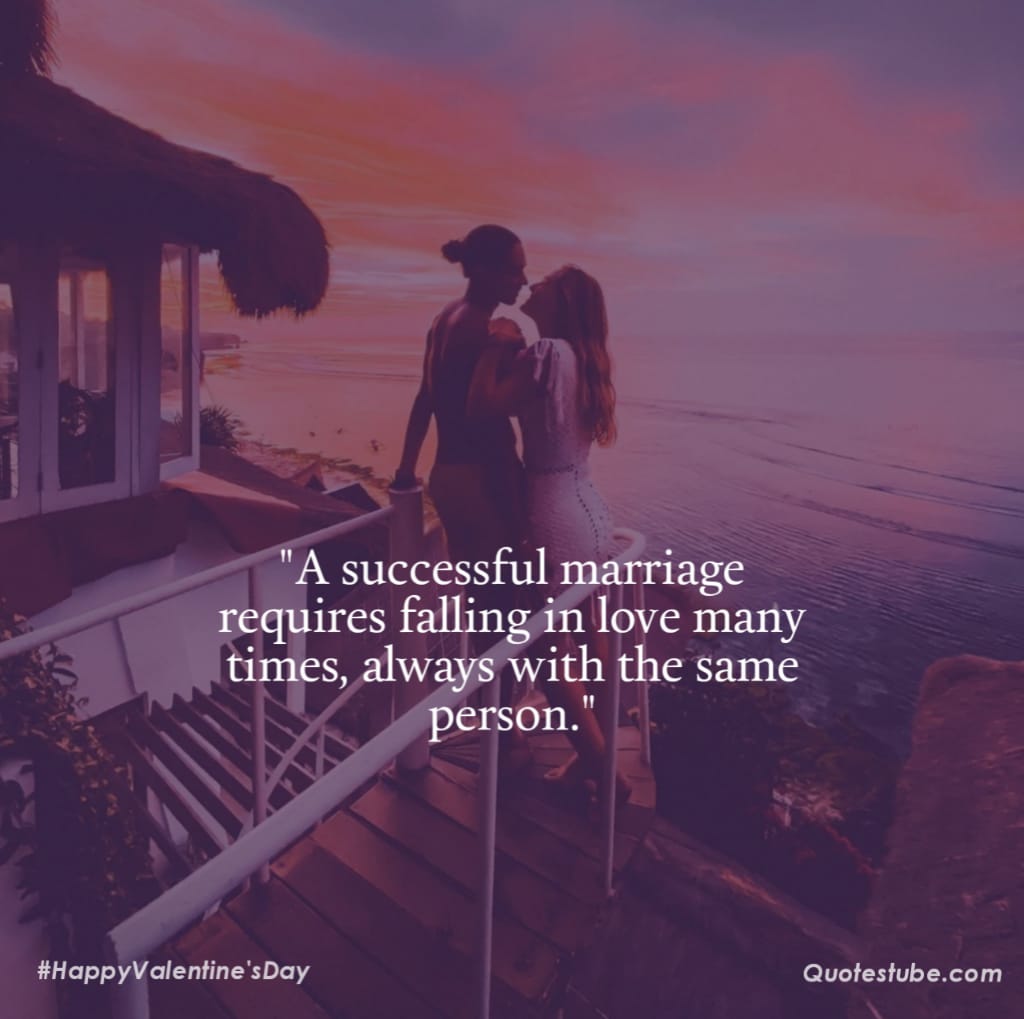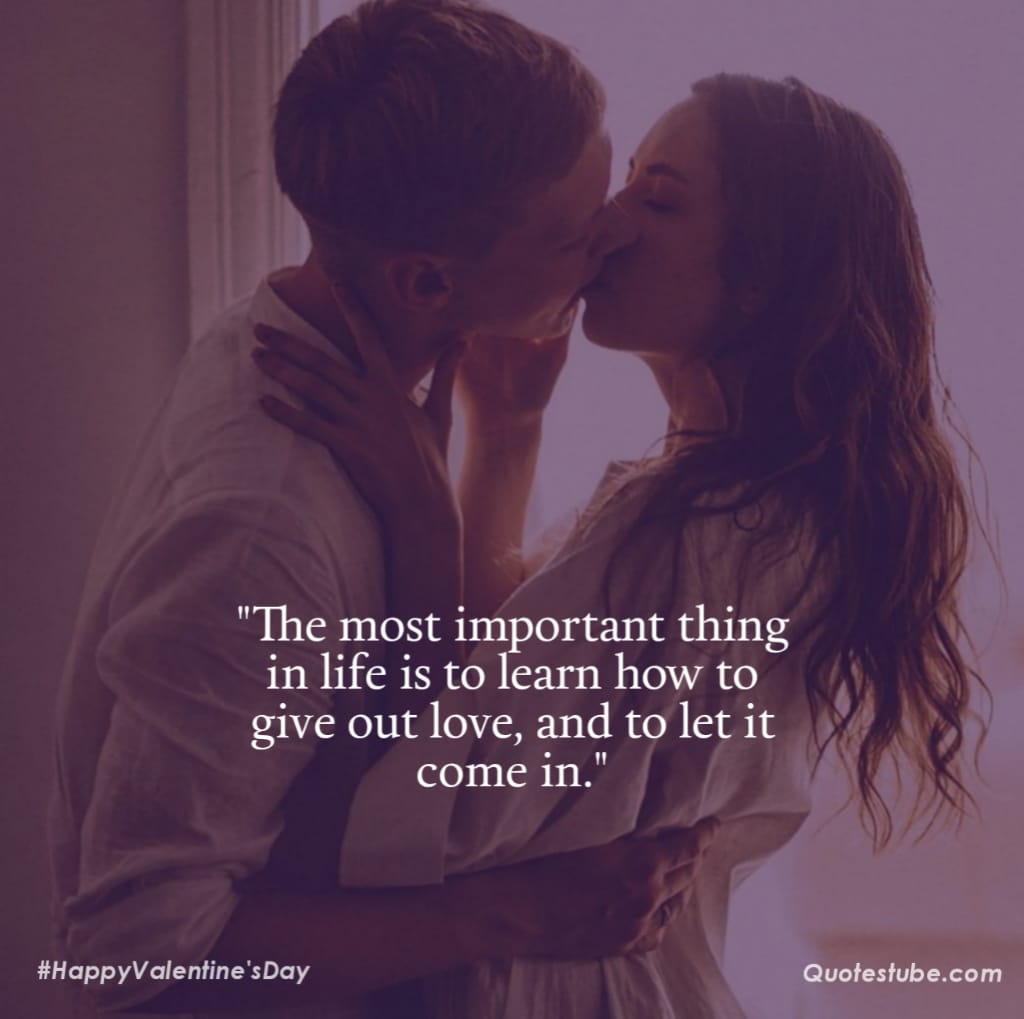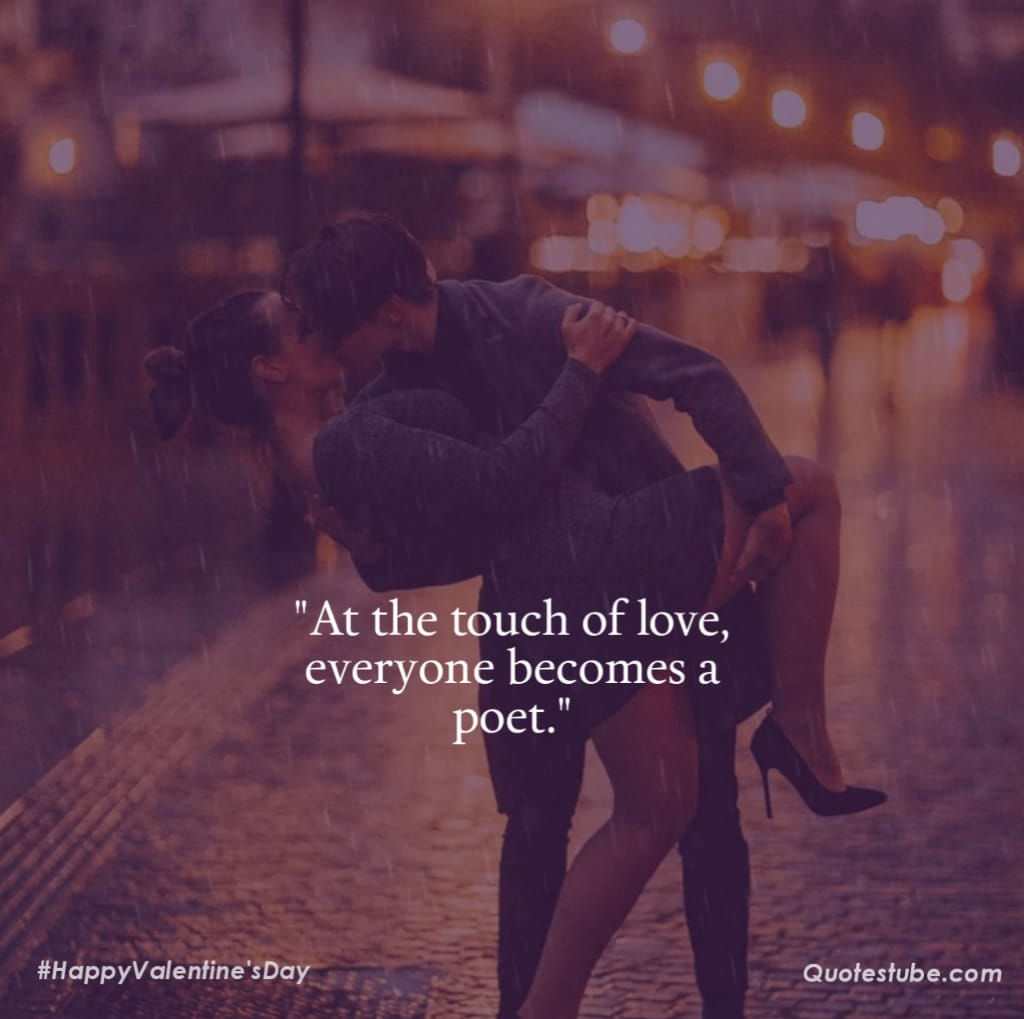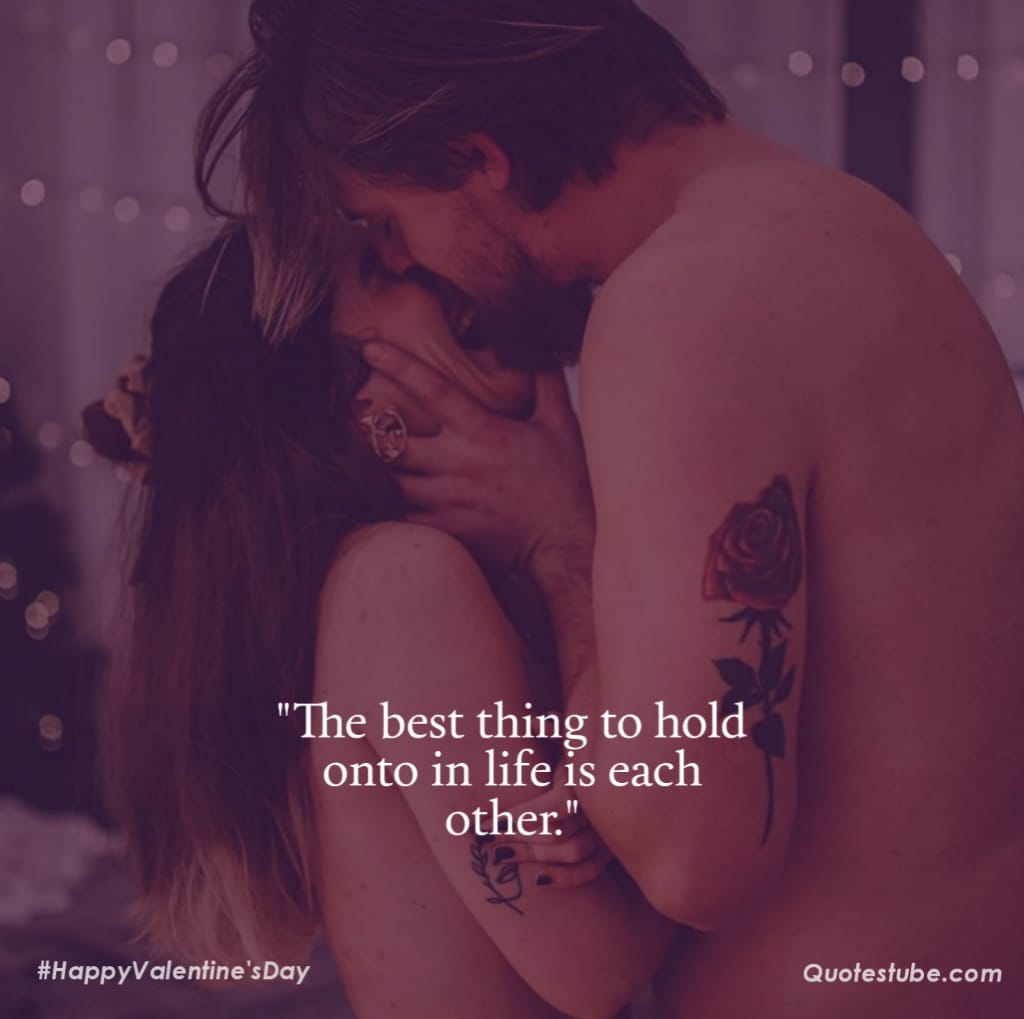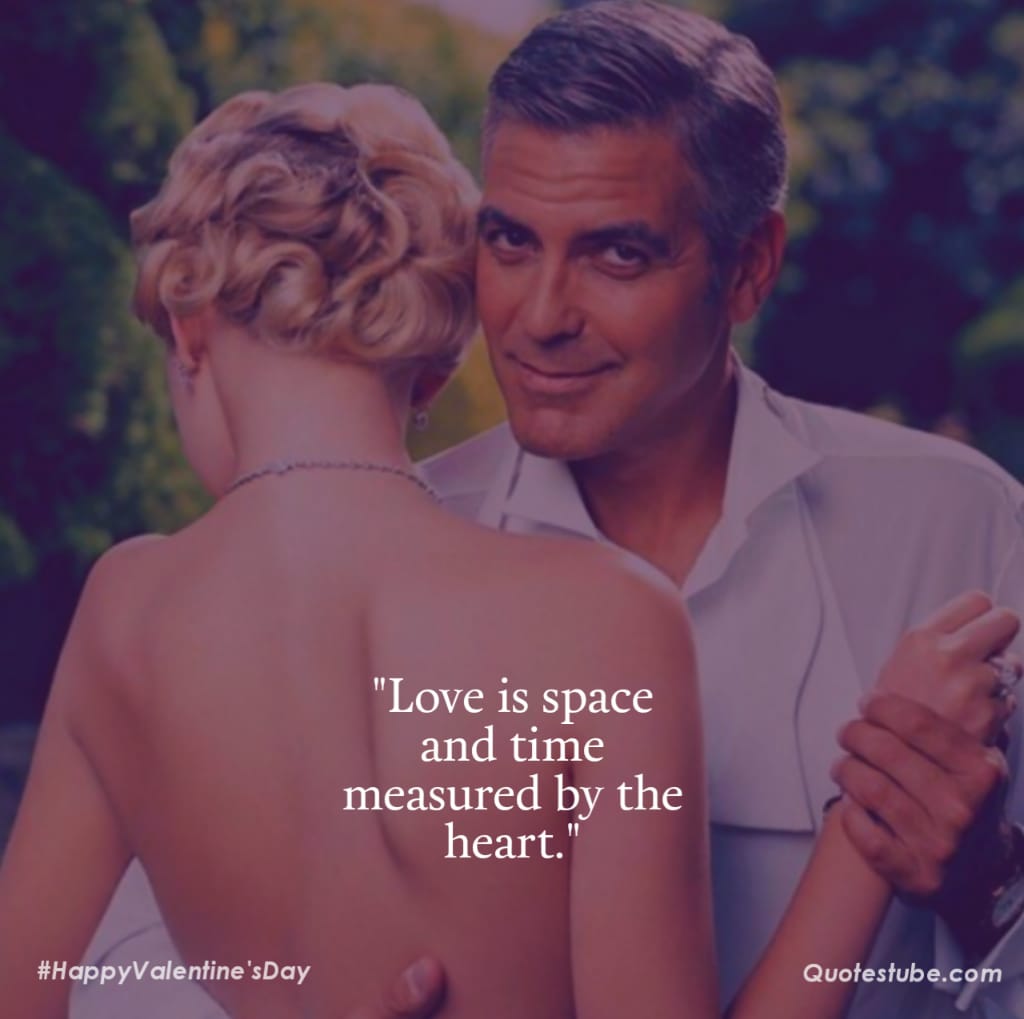 Valentine's Day Status
"I have no notion of loving people by halves, it is not my nature." — Jane Austen
"To be brave is to love unconditionally without expecting anything in return." — Madonna
"Wherever you are, be happy. This is my wish for you." — Unknown
"Anyone can catch your eye, but it takes someone special to catch your heart." — Unknown
"Trip over love, you can get up. Fall in love and you fall forever." — Unknown
"Your flaws are perfect for the heart that's meant to love you." — Trent Shelton
"Together forever." — Anonymous
"Life is better when I have you by my side." — Unknown
"If you find someone you love in your life, then hang on to that love." — Princess Diana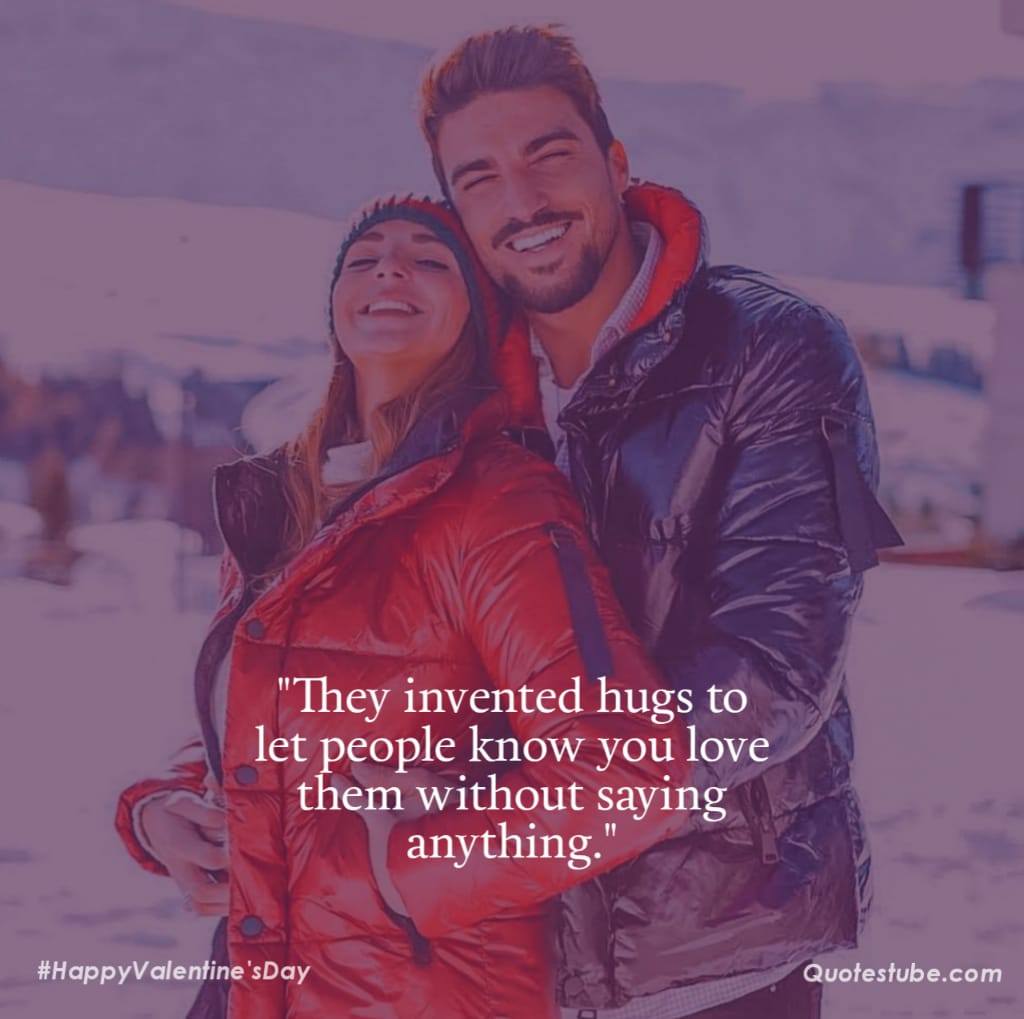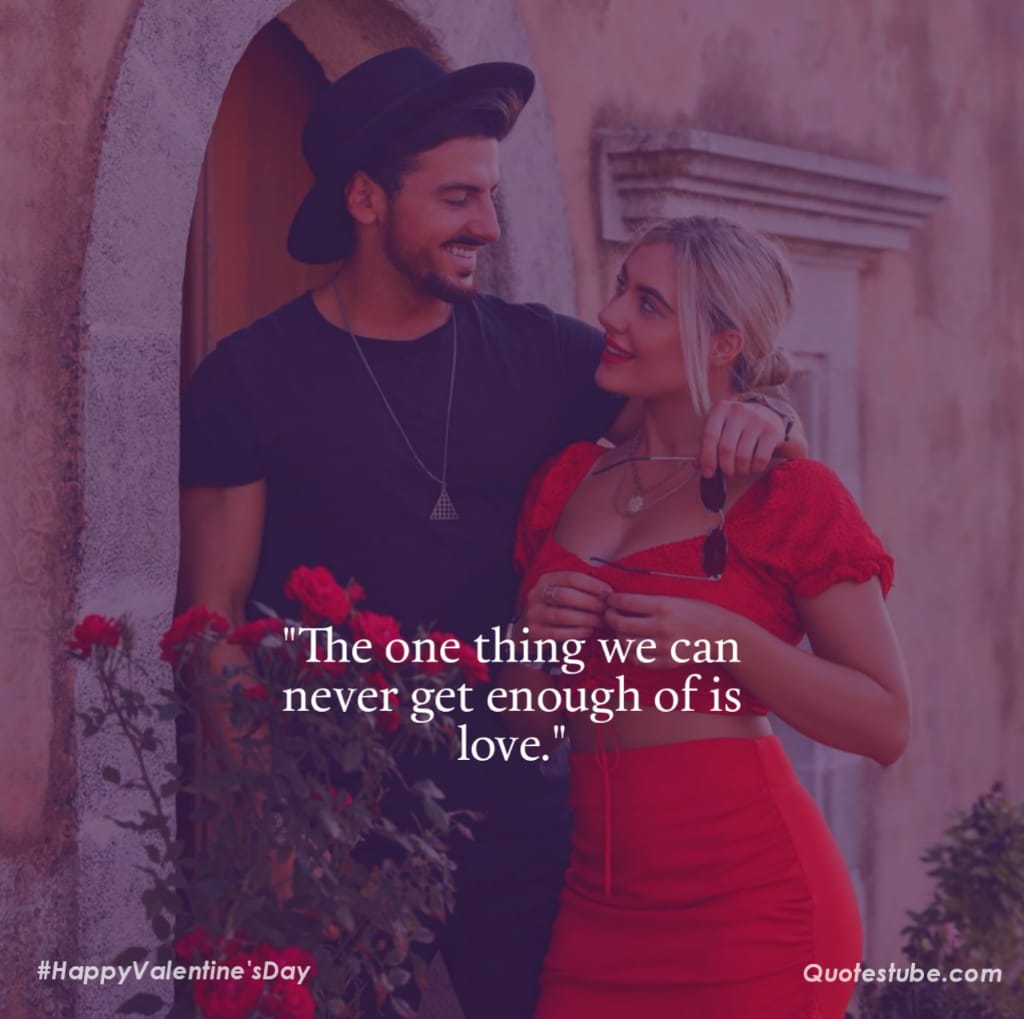 Keep Visiting Quotes Tube for amazing and love quotes.