The Rose Day kickstarted the Valentine's week. Then, comes the Propose day. Now, when you have kept your proposal in front of your crush or love, its time to make them yours by giving some chocolate. As we all know, the girls like chocolates the most. The Chocolate Day, being the third day of Valentine's week give you chance that you share the sweetness of your relationship by gifting a chocolate to each other.
Chocolate is a sweet edible thing, prepared by brown cocoa seeds. Over the years, chocolate has gained popularity all over the world. It is consumed by everyone in almost all the families. Chocolate was meant to be a luxurious product, long time ago but is now readily available at every shop within the reach of common people.
During the Valentine's Week that stretches from 7th – 14th February every year, chocolate is given a whole day. Although the chocolates are gifted the whole week, but on Chocolate Day, nothing can be more impressing than only chocolates. So, you would be flooded with many chocolatey gift options like chocolates in decorative boxes, chocolates in hampers, and engraved chocolates with the name of that special someone.
Chocolate Day gives people a reason to eat more chocolates. Chocolate is a kind of product that can be gifted to anyone. During the Valentine's week, it is majorly popular among lovers and couples, that is why a whole day is dedicated to soft, sweet and smooth chocolate, known as the Chocolate Day. Not only couples, even friends and relatives also share and exchange chocolates on this day.
ChocolateDay in the Valentine Week is celebrated on 9th February every year; with a try to enhance the sweetness & love between two people that wish for a longevity in their relationship. Lovers all around the world shower tempting chocolates to their partners.
Below are some of the fascinating Happy Chocolate Day quotes and images that you can share with your loved ones on this mouth-watering day.
Here's a list of days in the Valentine's week, for you to remember and make memorable:
February 7: Rose Day
February 8: Propose Day
February 9: Chocolate Day
February 10: Teddy Day
February 11: Promise Day
February 12: Hug Day
February 13: Kiss Day
February 14: Valentine's Day
Chocolate Day Status Images
I know you love chocolates more than me. So, sending the same before coming. Happy Chocolate Day, love you!
Hey, it's chocolate Day and just the right time to tell you that I simply love sharing everything with you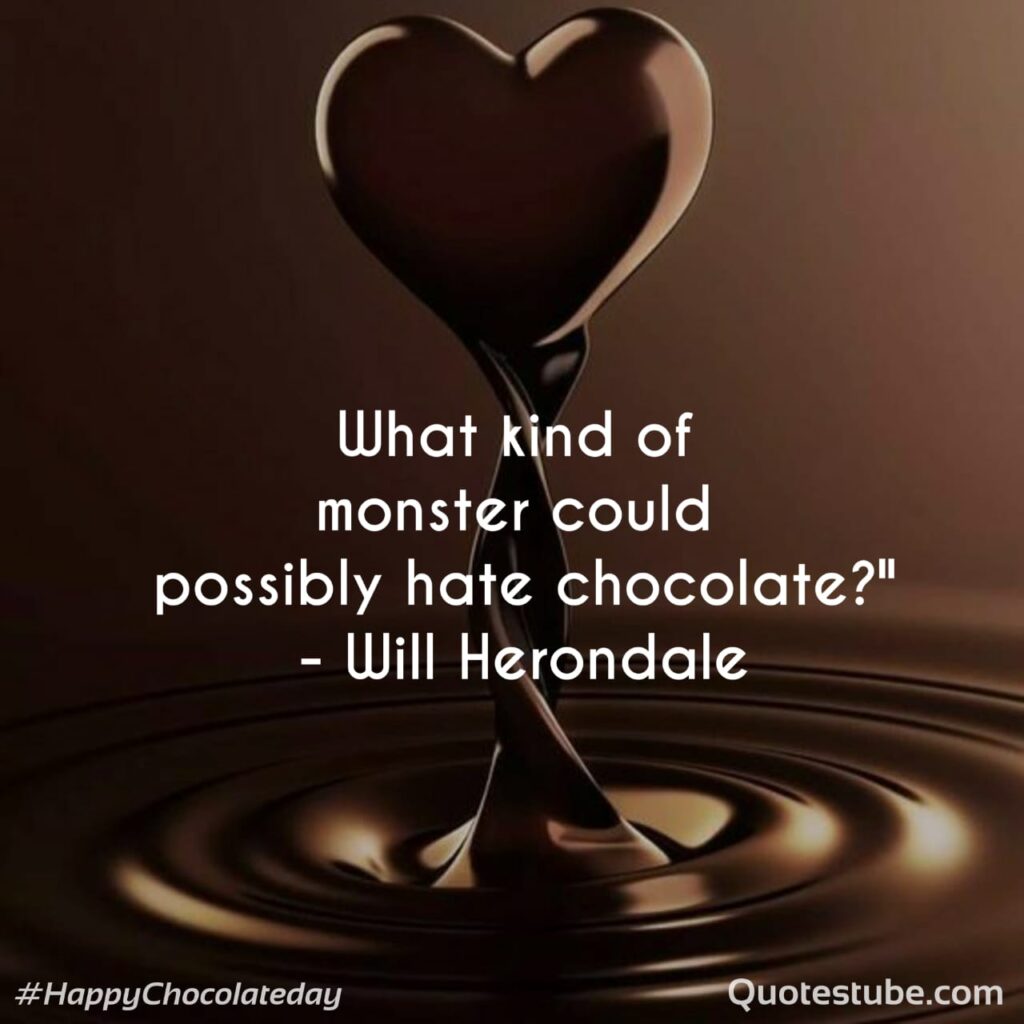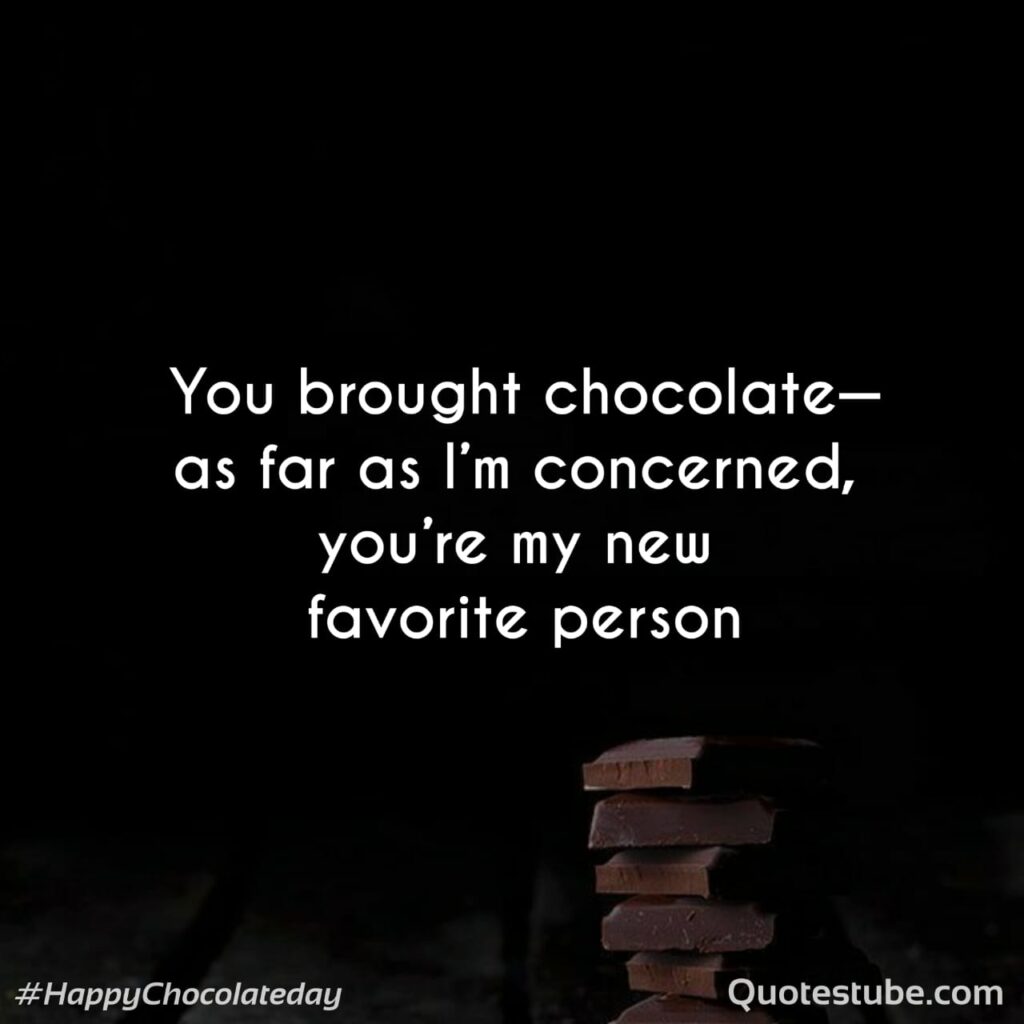 A day without a chocolate is a day without sunshine.
Life without chocolate is like an ocean without water.
Just like I am without you!!! Happy Chocolate Day!
Chocolates are made to share its sweetness with others,
Chocolates are made to let you feel good about others,
Chocolates are to share the good feeling of your to others.
So we celebrate ChocolateDay, to thank everyone who makes our life sweet & stunning.
Happy ChocolateDay!
Lovely chocolate and lovely you and lovely are the things you do, but the loveliest is the friendship of the two one is me and the other is you.
Sending you a wish dipped in chocolate and sprinkled with love
On this special day, I love to share
this chocolate with a person who transformed my life
and make me fall deeper in your love every day.
Happy ChocolateDay, My Love!
Our love is like a glass full of chocolate
which is sweet, intense, & impactful.
I love you dear.
Happy ChocolateDay!
Chocolate Day Wishes Images
My dear husband,
You are a Dairy Milk in my life
Adding sweetness & charm every day.
I love you forever.
Happy Chocolate Day!!!
This special message is for a special person
Who is the reason for my happiness and prosperity.
Your presence always makes my day.
Happy ChocolateDay Honey!!!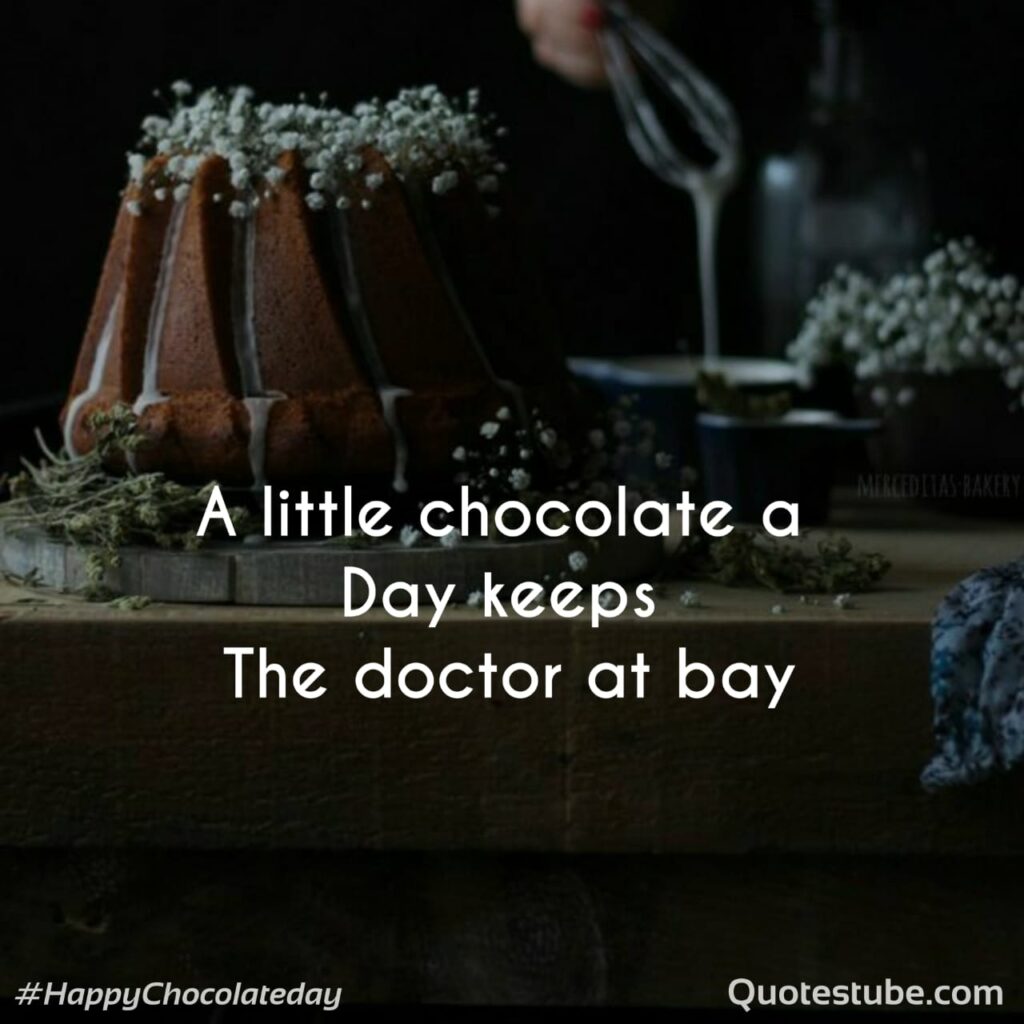 Anyone can catch one's eye but it takes a special someone to capture your heart and soul and for me that special someone is YOU. Happy Choco Day!
This special message is for a special person
Who is the reason for my happiness and prosperity.
Your presence always makes my day.
These chocolates are for the amazing person in the world who is an important part of my life
& whose happiness is all that matters to me.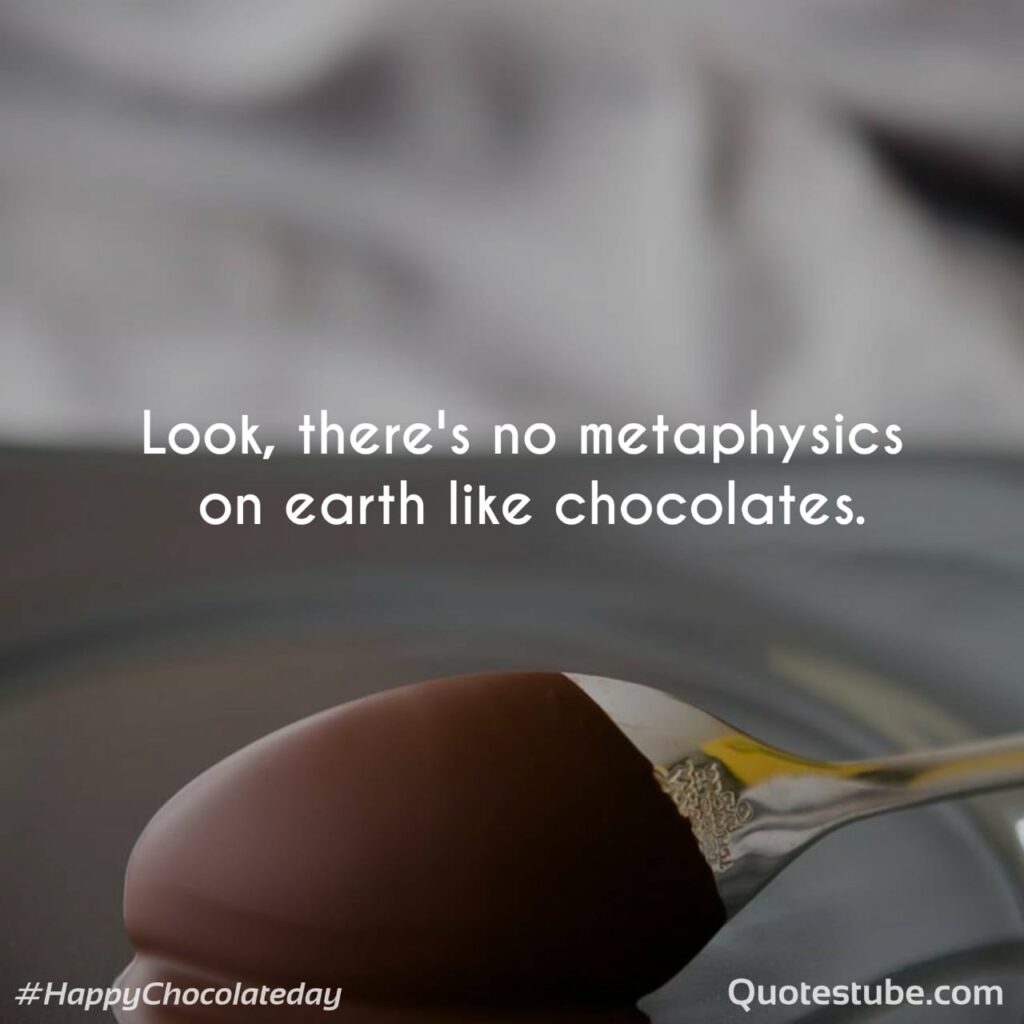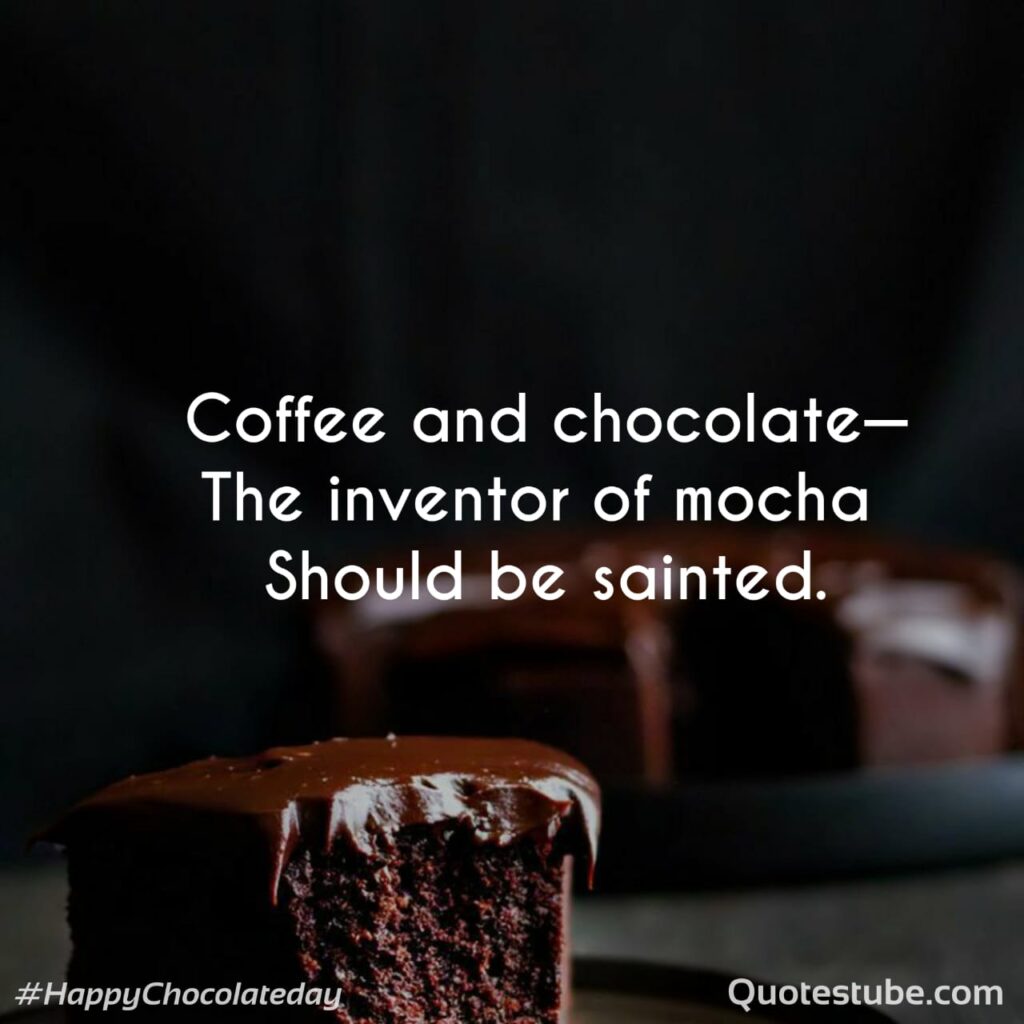 A chocolate becomes sweeter when I share it with you. Happy Chocolate Day!
Only those moments with you seems valuable to me. I just love to spend my life in your arms. Happy chocolateday honey!
Hey my love, you are like a piece of chocolate, the longer you'll stay with me, the sweeter my life will become!
My heart is as delicate as a chocolate, sprinkle the fruits and nuts of your love and care in it & make it sweeter. Loads of ChocolateDay wishes!