Hug Day, being the sixth day of the Valentine's week, is celebrated across the world on 12th February every year. Hugging someone is a sweet gesture to showcase love and affection to the special people in your life. The gesture of hugging makes people happy. It builds a sense of safety among them, and releases all the tension from their body. It definitely makes people feel better. Hugging is the best way to show someone that you missed them a lot.
You must have heard this quote,"Hugging is a silent way of saying 'you matter to me". We all like a warm hug from our loved ones as it make us feel loved, cared, and safe in the arms of our speci person. Hugging is considered to be the best way to express your innermost feelings and show how much they matter to you.
On this special day, generally, lovers hug each other to express love and affection. But over the time, this day had is also celebrated by friends and family members too. People hug their friends and show that they will be always there to love, support and guide them in every step. Family members hug each other to express their love through the gesture of hugging.
We have given some hug day quotes that you can share to your special person.
Here's a list of days in the Valentine's week, for you to remember and make memorable:
February 7: Rose Day
February 8: Propose Day
February 9: Chocolate Day
February 10: Teddy Day
February 11: Promise Day
February 12: Hug Day
February 13: Kiss Day
February 14: Valentine's Day
Hug Day Images Idea
No medicine can help me as much as a hug from you can.
I wish you were in my arms every day. Sending warm hugs wishes.
A tight hug from you cherishes my heart. Nothing feels better than your hug. Happy Hug Day 2022.
A hug is a cherished memory and loved the moment that friends do share.
Sending some good vibes through the hugs because I always want the best for you. Happy Hug Day!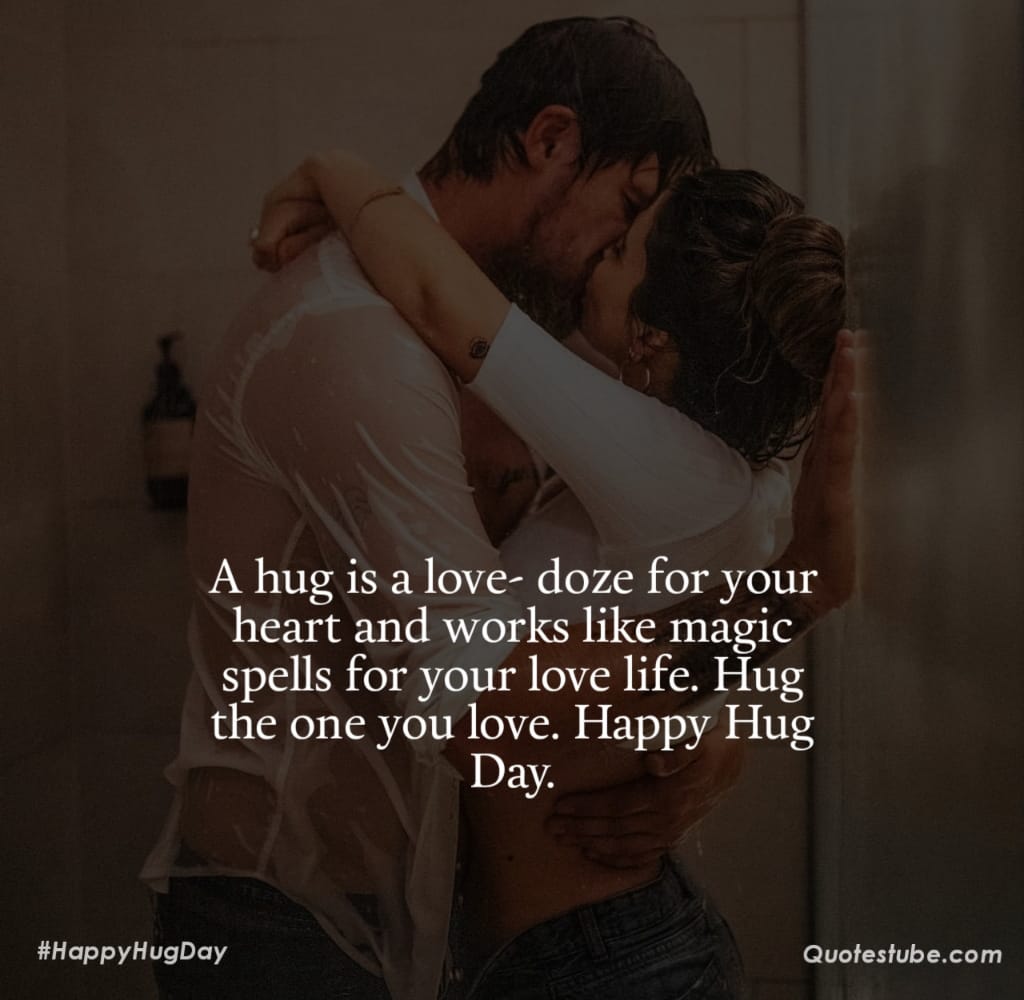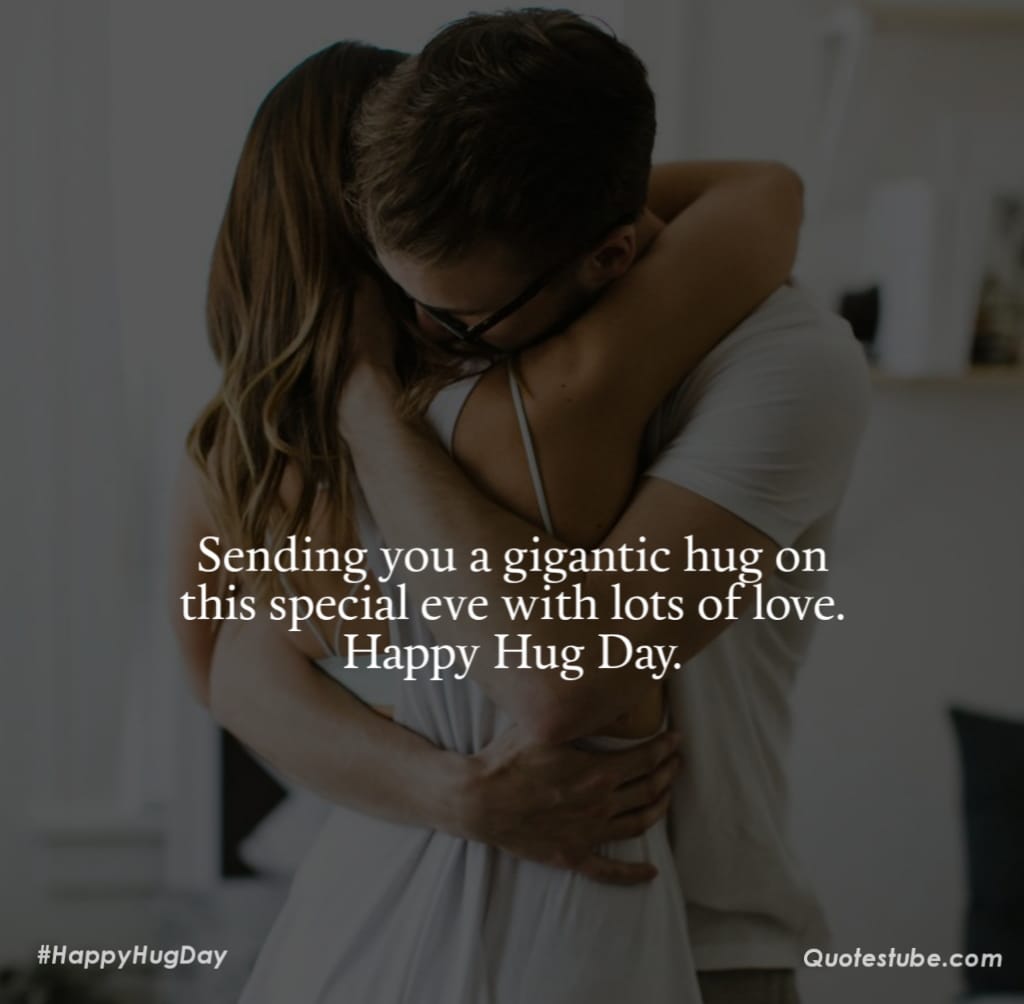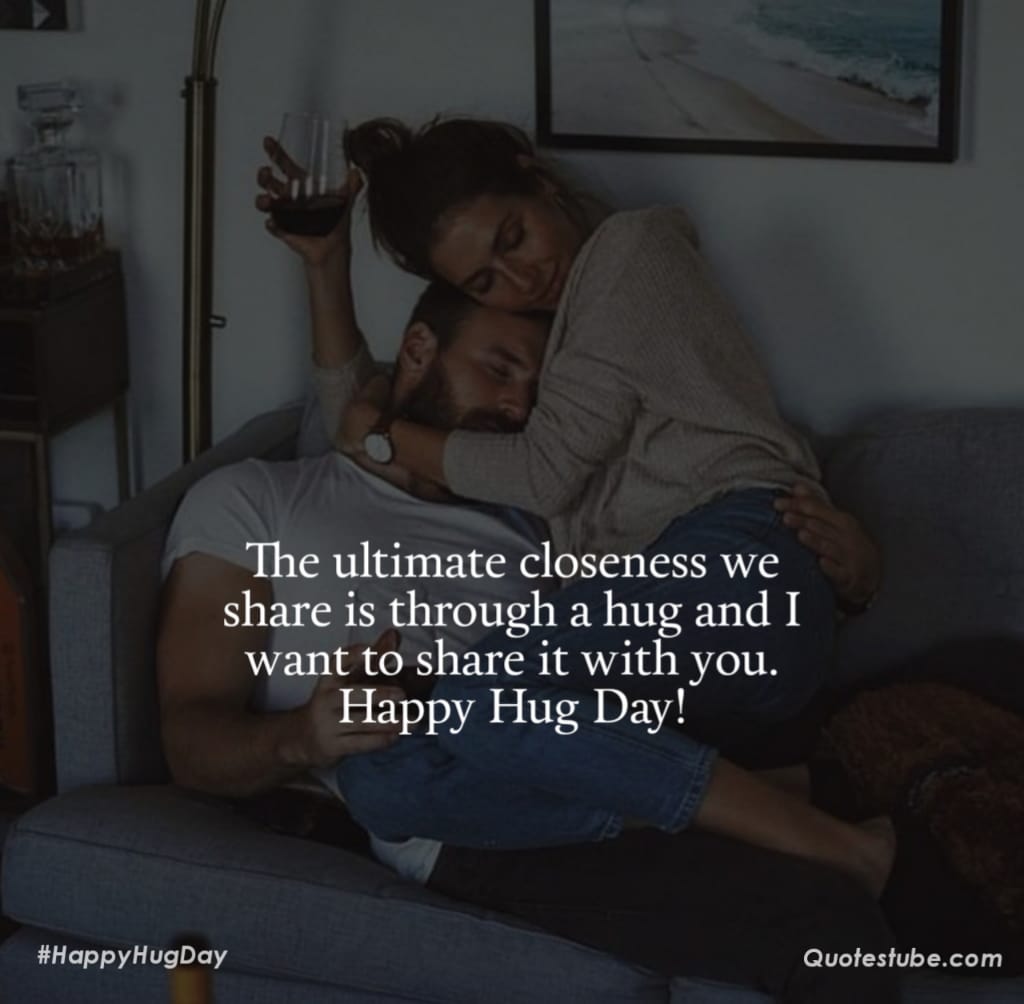 Just wanna hug you and nothing else. Just wanna talk to you and nothing else. Just wanna see you and nothing else. Just wanna love you and nothing else. Just wanna you and no one else.
How you do some little sweet mischievous things, seeing them is pleasure for me. When you talk a bit subtly, it is treasure for me. I love you dear. Happy hug day.
When I see you, only then imagination comes. When I breathe you, only then I live. When I curl your hair, only then I feel happy. Lots of kisses and hugs to you on the hug day.
Your every excuse I like and believe in. I know you will never lie to me. I faith in you and trust you tremendously. You are mine and only be mine. So much kisses and so many hugs.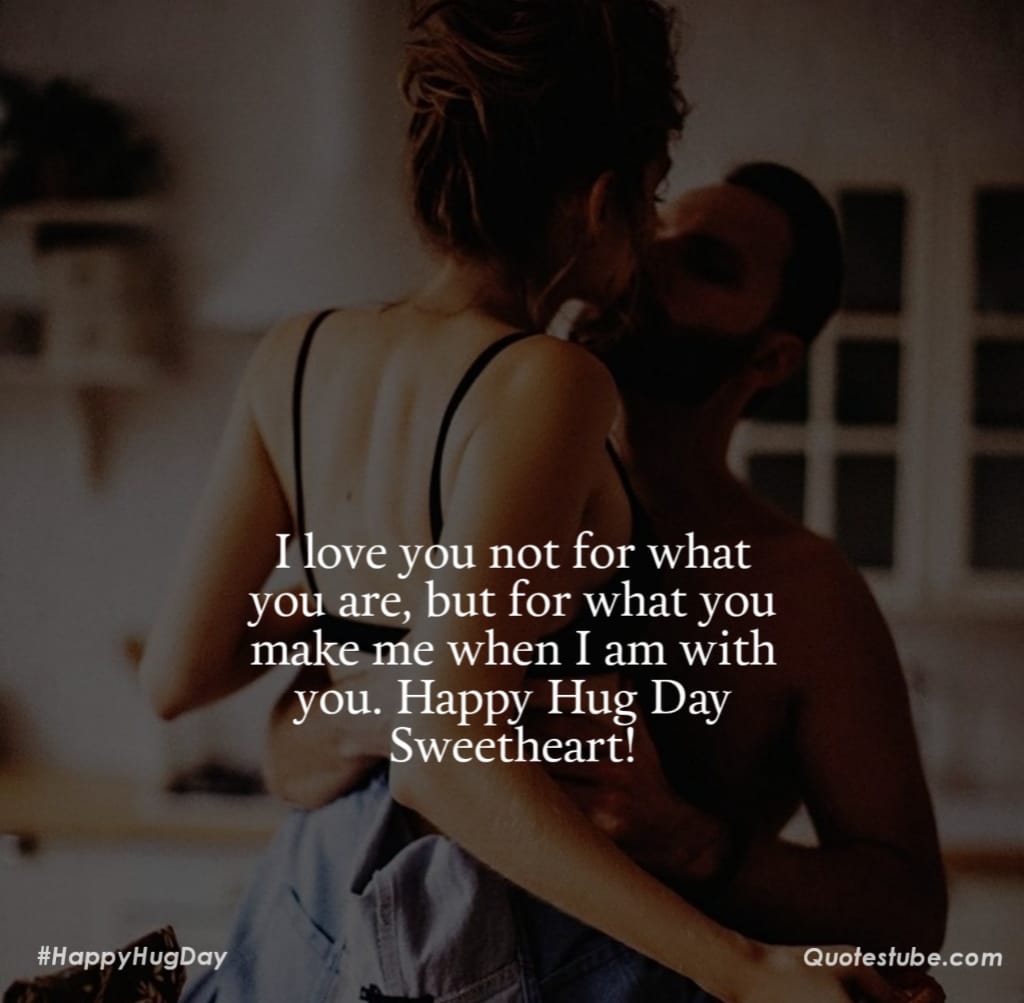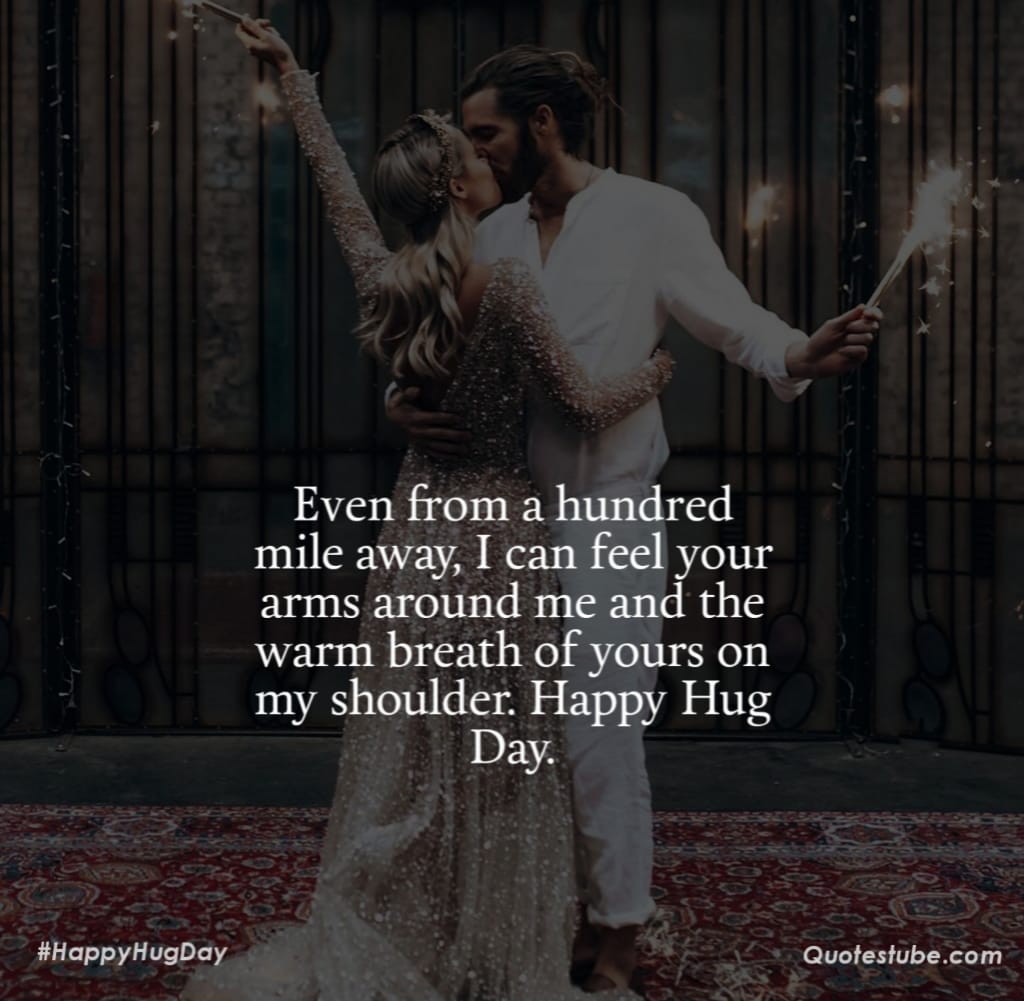 Hug Day Wishes
A warm hug can remove all pains in life and can bring happiness to it. So get a warm hug and spread love.
I remember that day when no one supported me, you did my friend. And you mean a lot to me. I remember your that genuine friendship hug you gave me. Love you. And happy hug day.
Walk with you only, talk with you only, love you only, see you only. You are my deepest and purest love. Happy hug day and millions hugs from me.
You are my smile, you are my laugh, you are my moon, you are my everything. I love you till my last breath and love you all my births. Happy hug day and closest warmest to you only.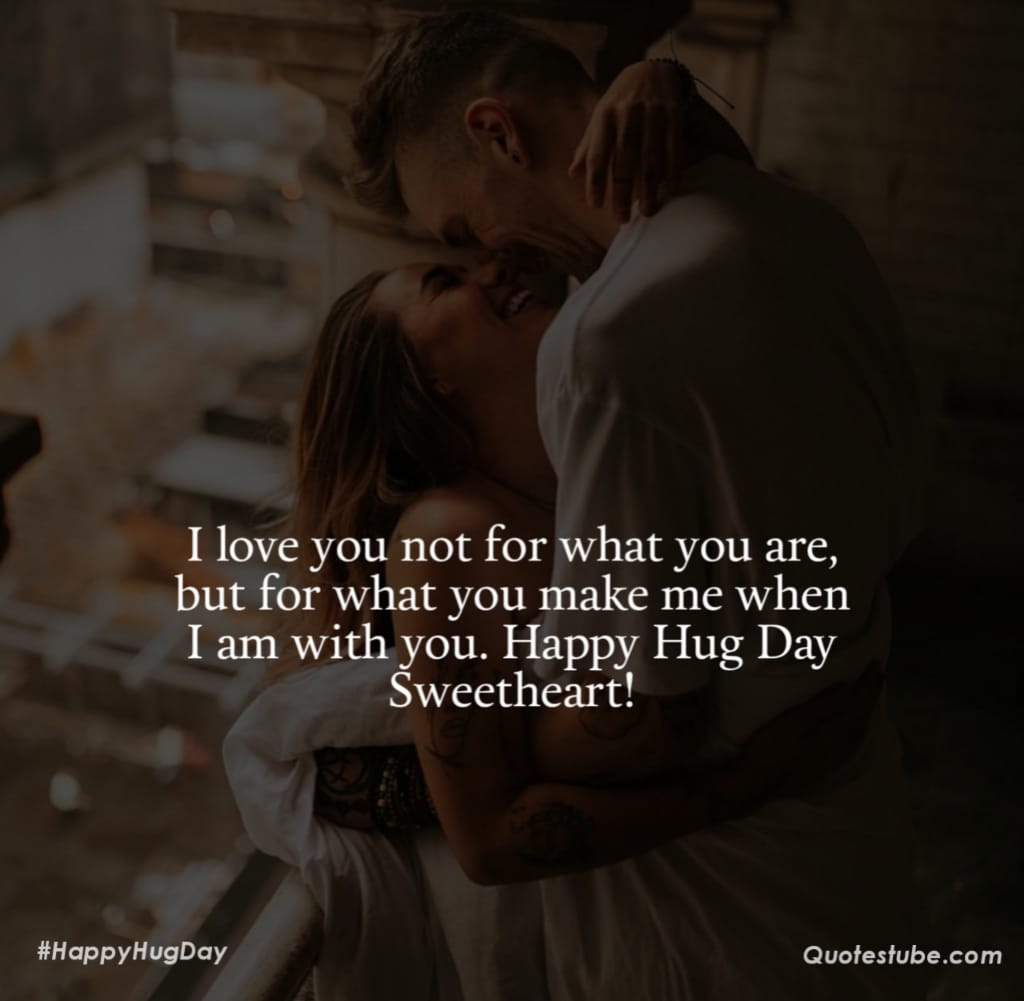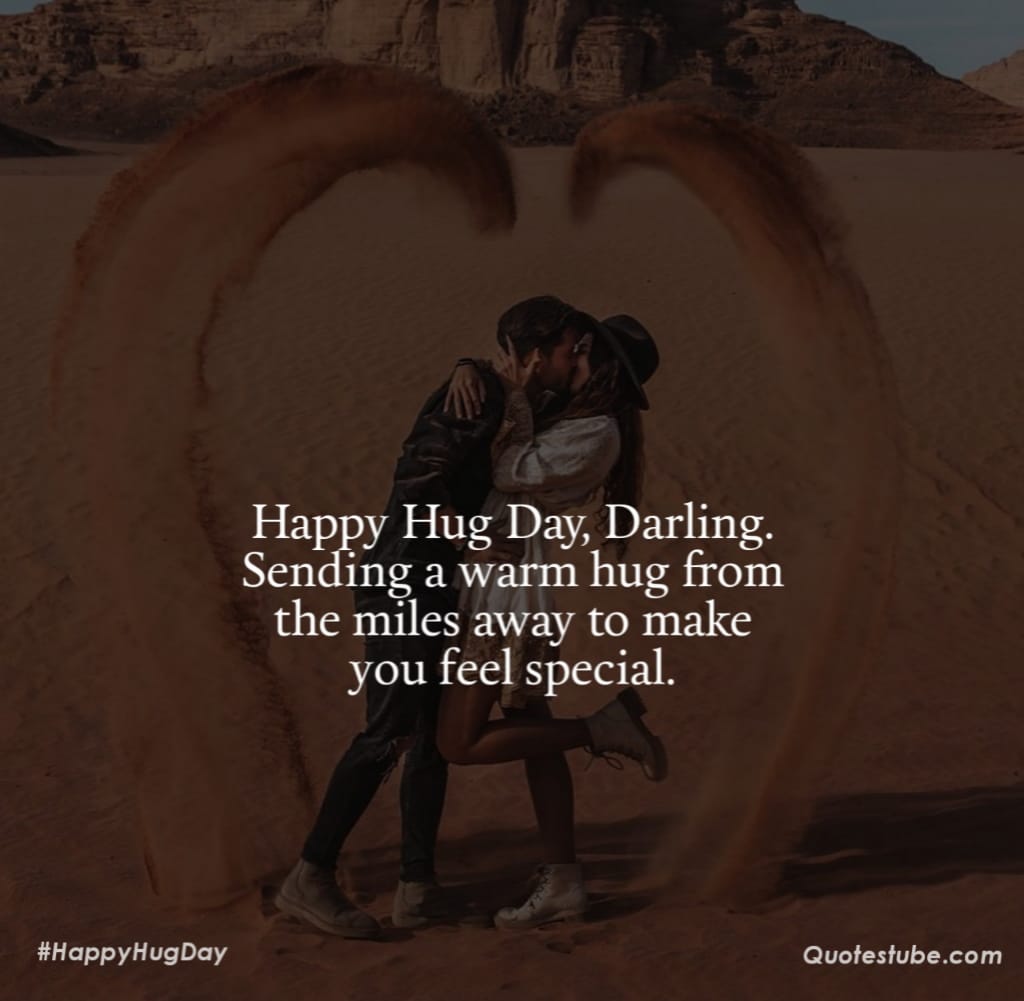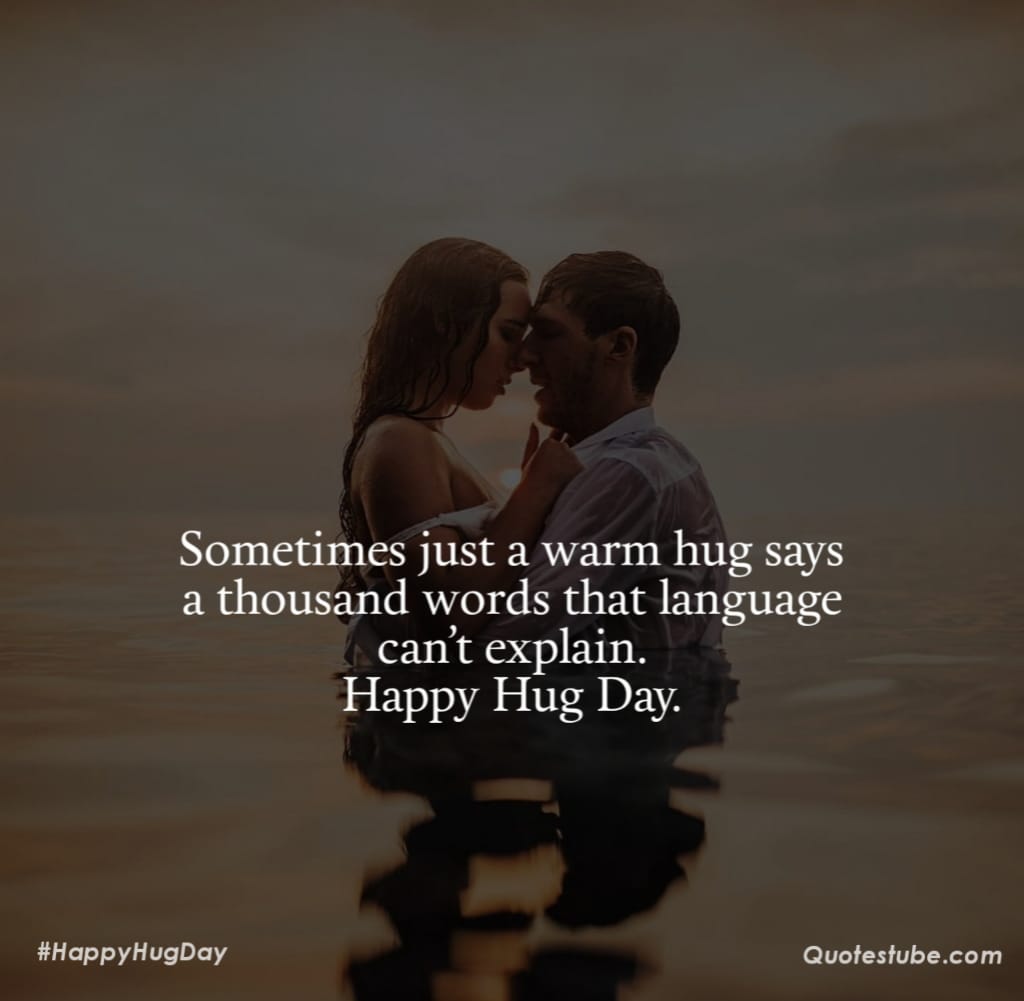 Keep Visiting Quotes Tube for amazing and inspirational quotes.