February, being the most love-filled month of the year is a time when love is in the air. As we all know, the day prior to Valentine's Day is Kiss Day. It is the seventh day of Valentine's week or love week is celebrated on 13 February every year.
On this special day, lovers express their love and affection for each other with a gentle kiss. So, you should celebrate Kiss Day with a commitment that your kiss means that you'll hold on together, no matter what comes around you.
Kiss is the most natural and normal way of expressing love and romance. Thus, a whole day is dedicated to it. People get gifts from their loved ones on this day along with a simple and warm kiss.
A kiss is an expression of love. But have you ever wondered as to why you need to celebrate Kiss Day? What is the real significance behind kissing on this day? Well, a kiss is a gesture to express your love, care, and affection to the person you love and admire. Not only lovers but friends and family members also kiss their loved ones on this day.
There are hundreds of ways to express love in the form of a kiss. It's a way of letting the person you love, know that you are the one that belongs to him/her for the rest of his/her life.
So, take Kiss Day as a golden opportunity to express your love through a kiss. If your love is true, then your partner or lover will definitely understand the significance of your kissing him/her.
Do you remember your first kiss? It must have been a special moment in your life. Make sure to feel that moment again on this kiss day with a warm and gentle kiss.
So ladies and gentlemen, get ready to kiss and seal your bond with a kiss! Celebrate the kissday in the best possible way. We have bring quotes on kiss day that you can share with your loved ones. These Kiss day quotes will help you convey your feelings and the warmth of your relationship to your lover or crush.
Here's a list of days in the Valentine's week, for you to remember and make memorable:
February 7: Rose Day
February 8: Propose Day
February 9: Chocolate Day
February 10: Teddy Day
February 11: Promise Day
February 12: Hug Day
February 13: Kiss Day
February 14: Valentine's Day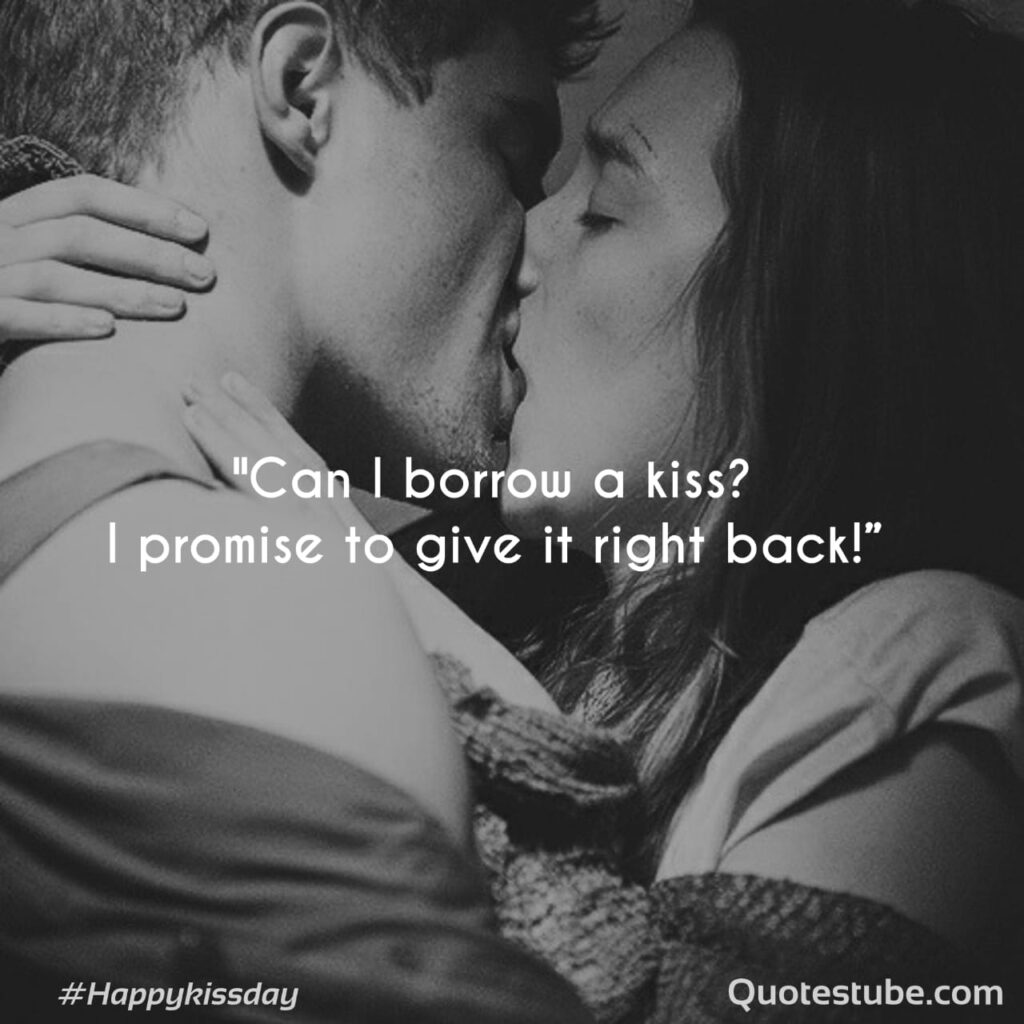 Kiss Day Quotes Images
Kissing you right on your lips is the best feeling of my life. Happy Kiss Day!
With a love-filled heart, I wanna wish you a Happy KissDay!
I feel right when you are by my side and I miss you when you don't kiss me. Happy Kiss Day baby!
I don't wanna be your friend, I wanna kiss your lips, I wanna kiss you until I lose my breath." – Girl in Red
Make me immortal with a kiss."- Christopher Marlowe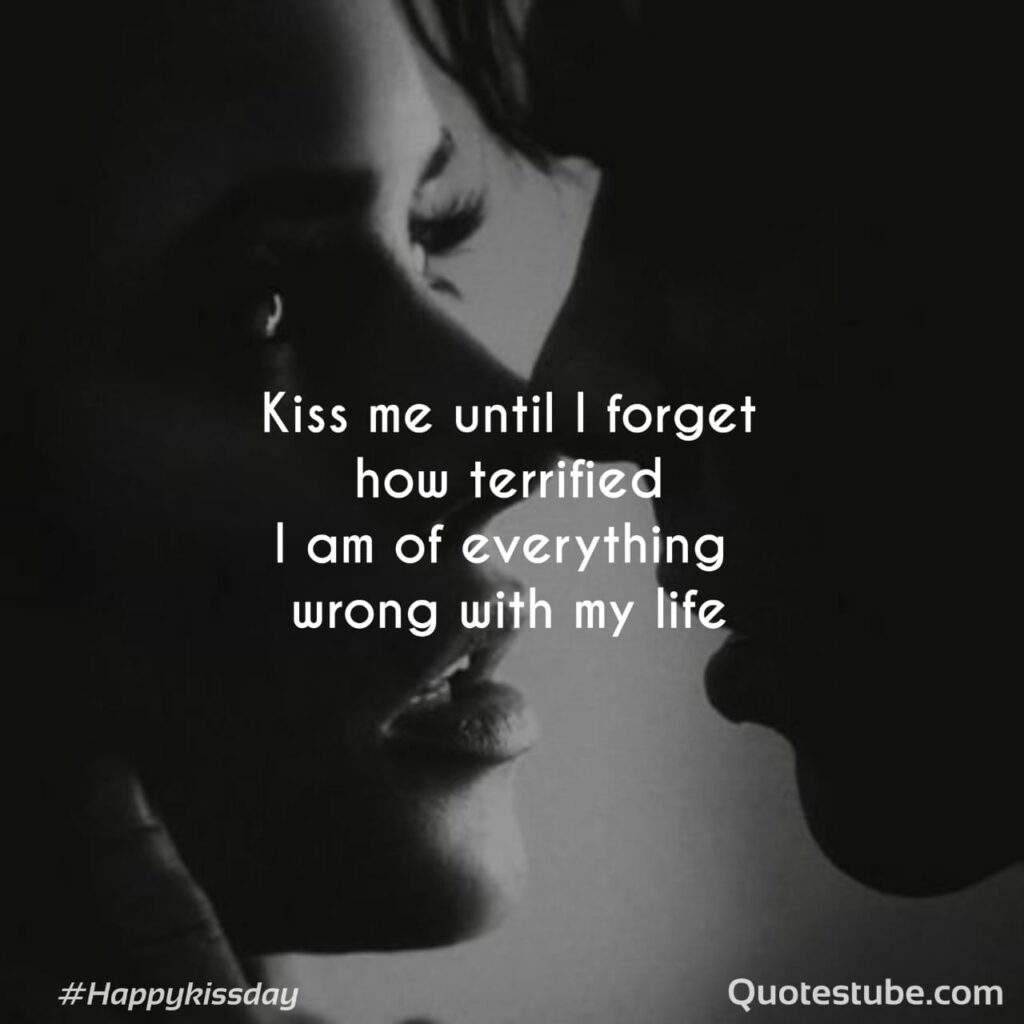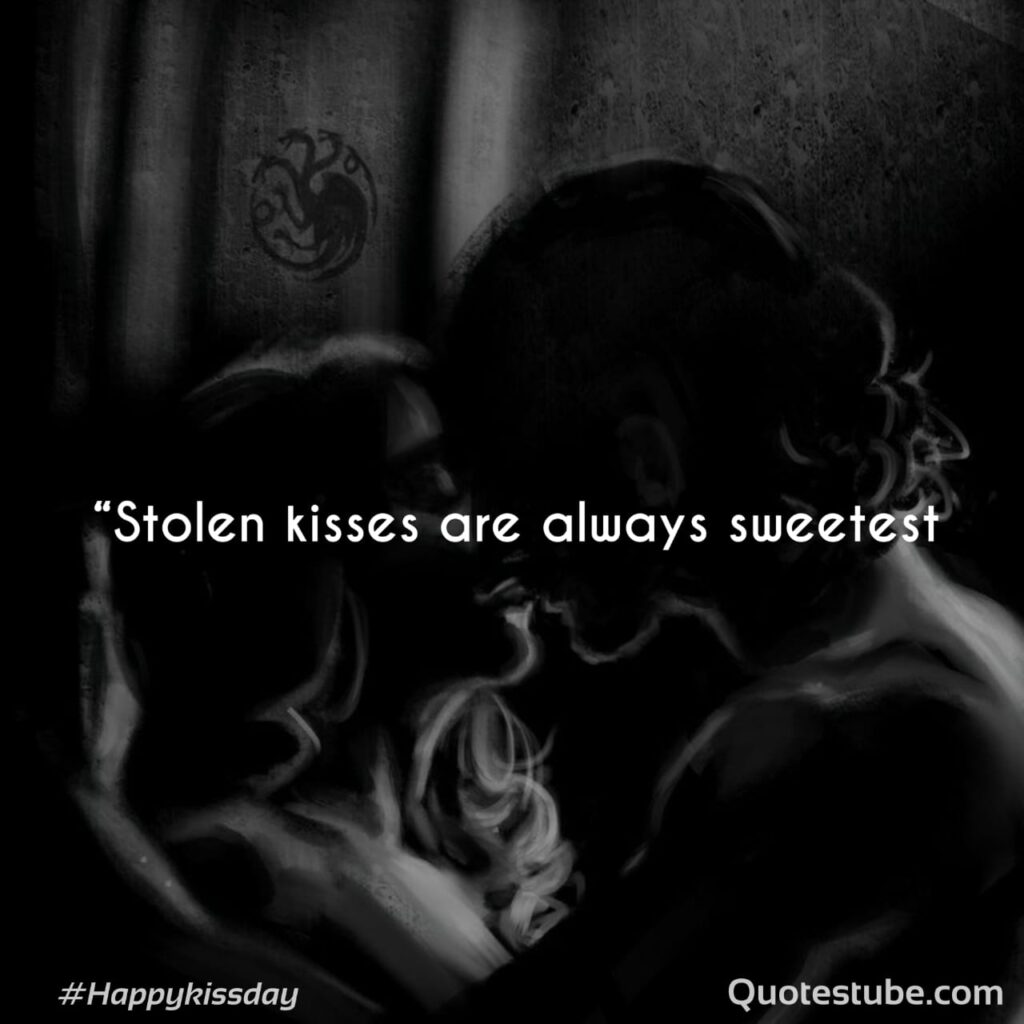 Today, I want to kiss you on your lips, cheeks, and forehead. I want to make sure that this day is spent most romantically ever!
I just want to kiss you and stay silent without saying a word because I want my actions to speak louder than words today.
Your kiss is my sweet relief after a tiring day, your hug is the salvation I seek and your love is the greatest gift I have ever received. Happy Kiss Day Girlfriend!
A kiss from you can revive a broken heart in a moment. Of all the ways you express love for me, a silent kiss is the one I like most.
For me, the best way to express my love for you is to lock my lips with yours. I want to kiss you as you've never been kissed before! Happy Kiss Day Wife!
Your sweet kisses are like a raindrop falling on my heart. Your love is my last hope on a deserted island.
I can tell you in thousand words how much I love you, but darling, you and I both know a simple kiss can do more than that.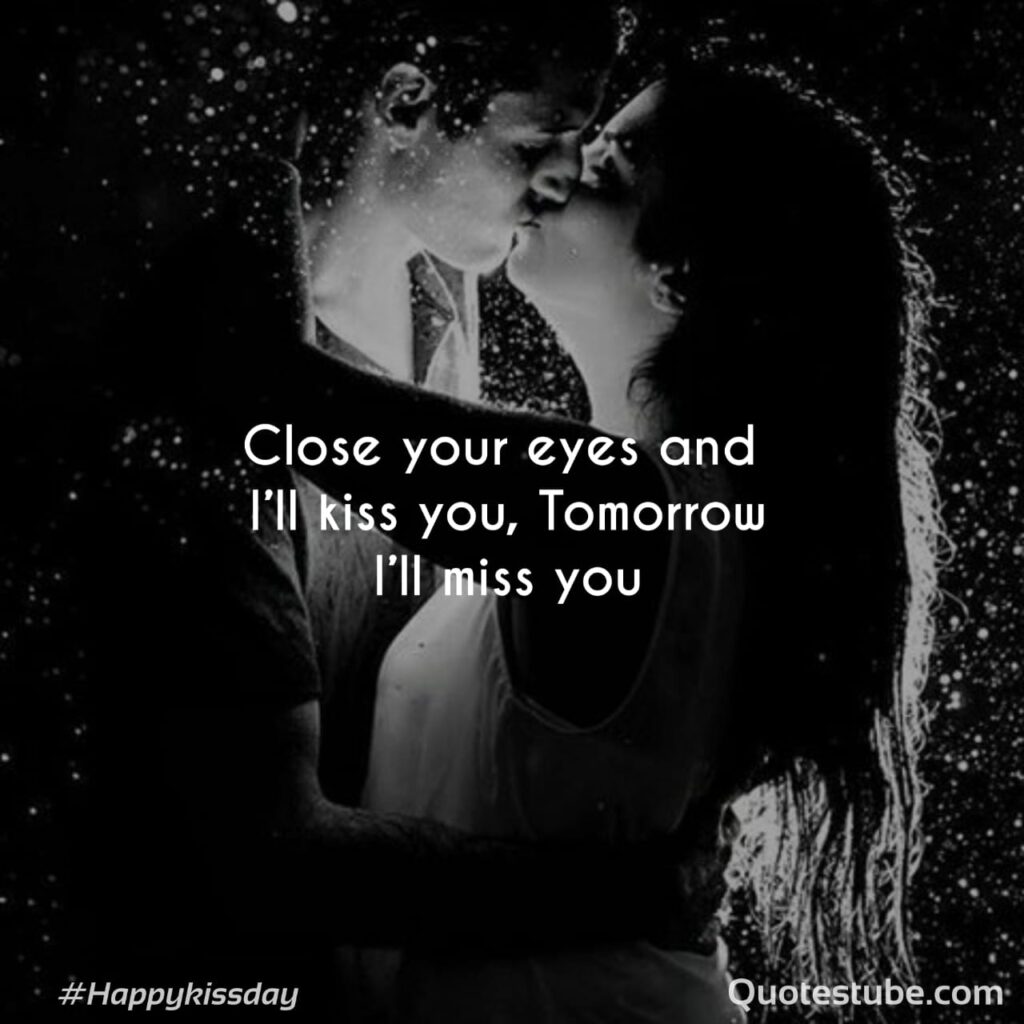 Kiss Day Wishes Status
Today I open my heart and soul to let you know how much I love you.
May we never part, sweetheart. Happy Kiss Day!
A kiss from you gives me incredible happiness. Happy Kiss Day 2022!
Starting my day with a kiss and ending it with a kiss is the definition of a perfect day for me.
A kiss from you gives me an abundance of happiness and joy. May we never part, sweetheart.
I'm sending a thousand kisses to my amazing girlfriend on this special day. I'll be waiting for you to send me what's mine, too.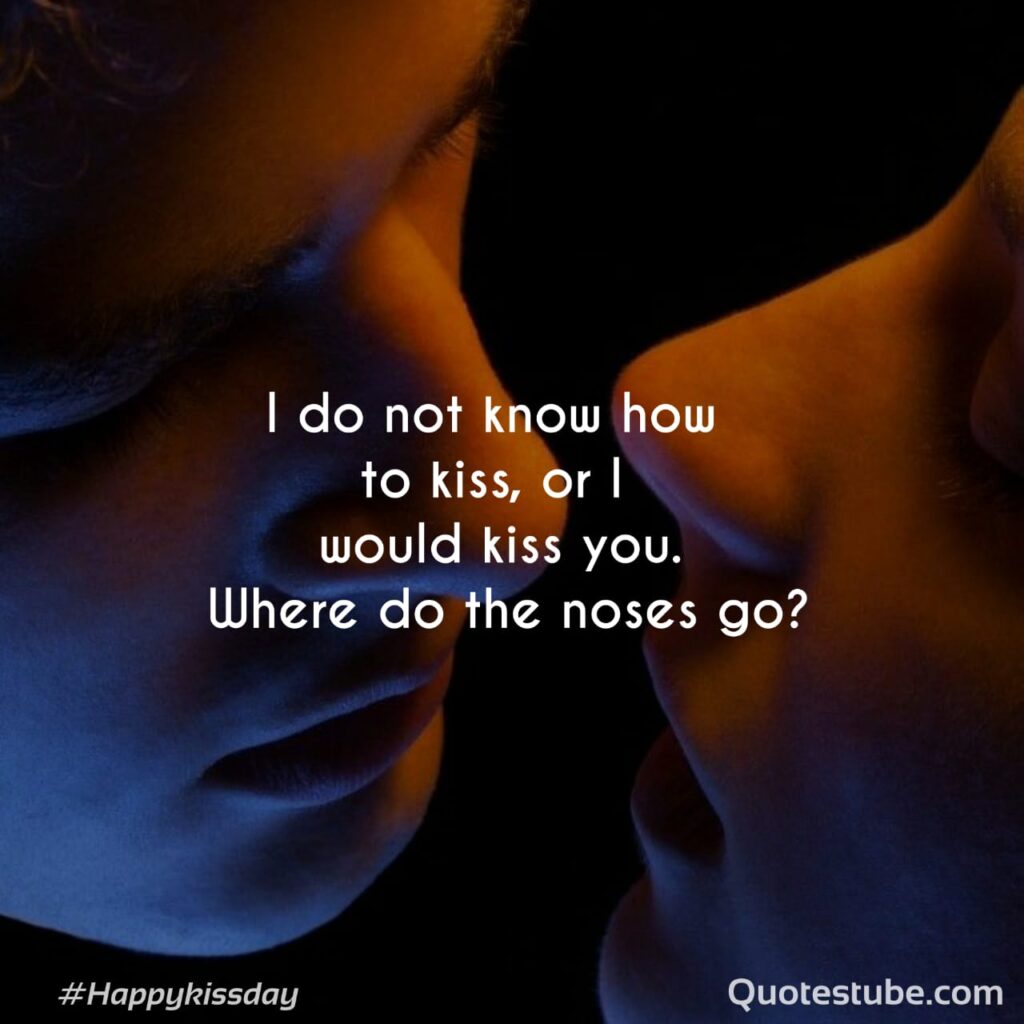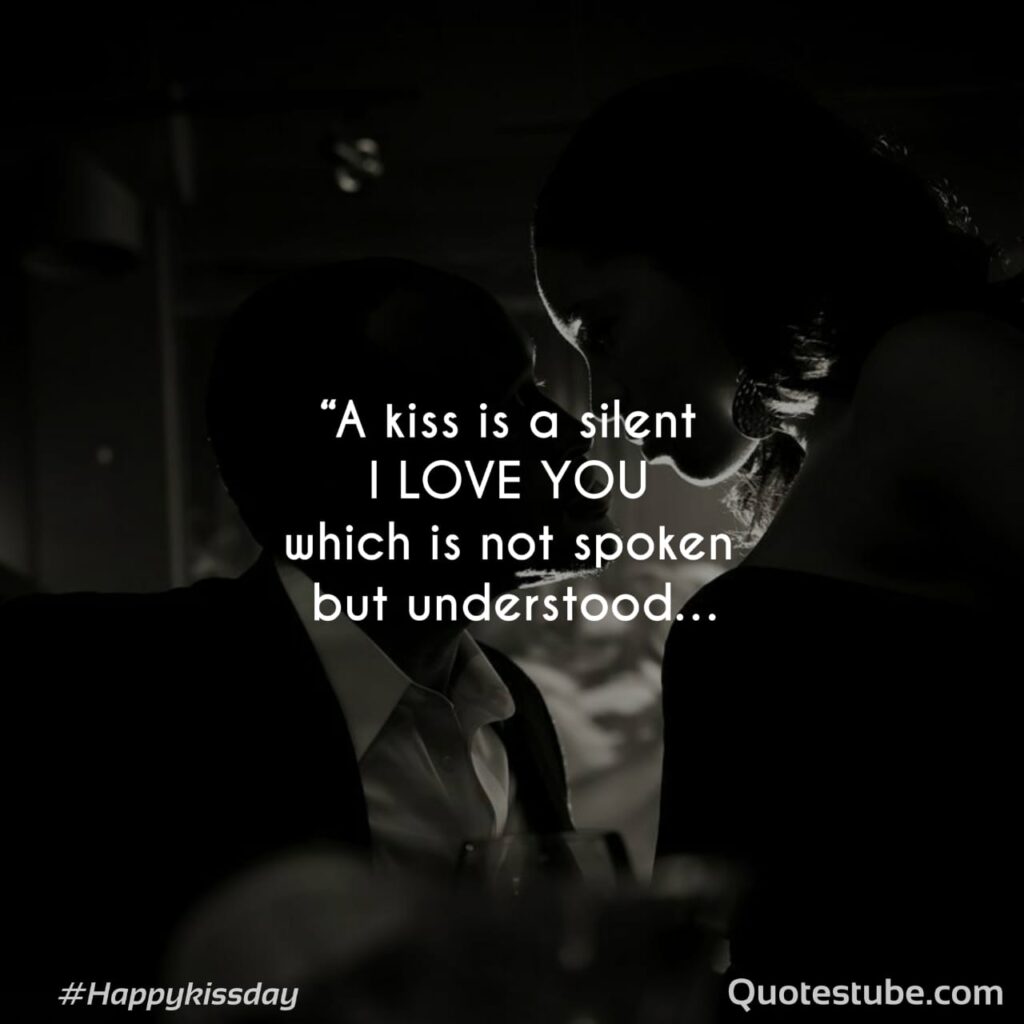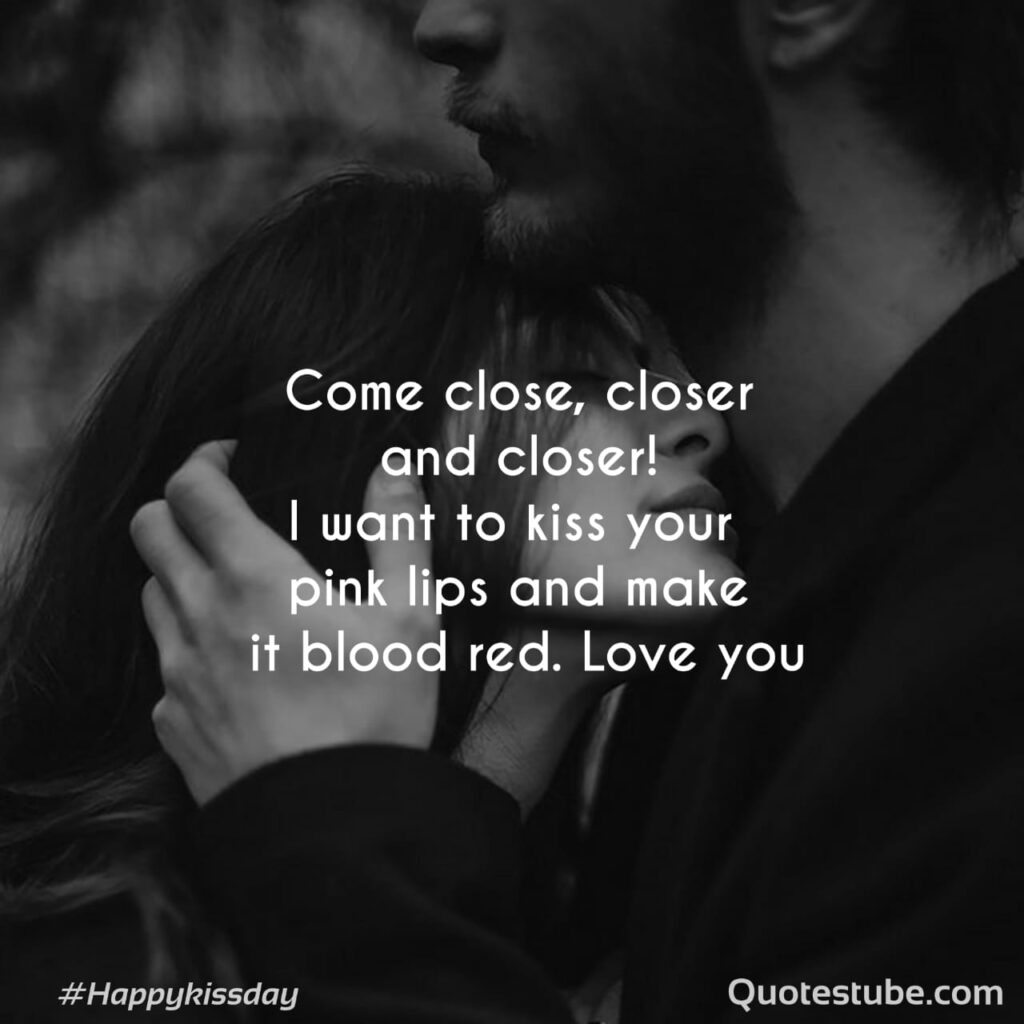 Your kiss is my sweet relief after a tiring day, your hug is the salvation I seek, and your love is the greatest gift I have ever received.
I live for your love and sweet kisses. Thank you for being in my life.
Kissing is a very special feeling which you have for someone you love a lot. Happy World Kissing Day!
Your kiss has a healing power that fades away all my worries.
I have a box full of surprises for you, but the one you'll love most is for your lips. I can't wait to give it to you.
Love becomes complete when two lips of lovers meet. Kissing you is always a comforting and heavenly feeling for me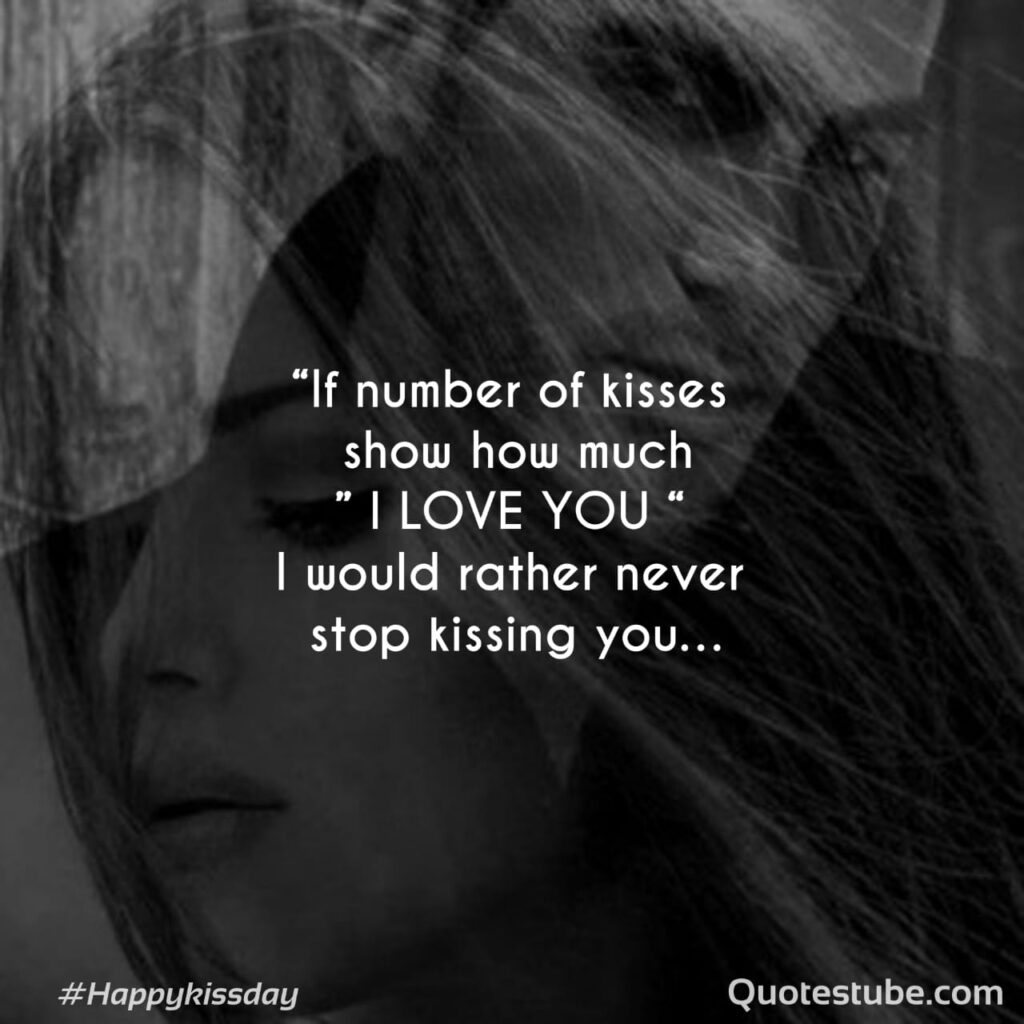 Dear love, Wishing you a warm and lovely kiss day. Lots of love and kisses to you.
I love the way you hold me in your arms and kiss me on my lips. I want a ton of them, especially on this day.
You're the man of my dream and the king of my world. You make me feel special with your sweet kisses.
My dear boyfriend, your sweet kisses give me the energy to fight with my daily routine. Thanks for always loving me and cheering me up.
Your lips are softer than a roll of butter and sweeter than a pot full of honey. I want nothing but a kiss form you today!
Your lips are half the reason why I fall in love every day with you. Today, all I want is to kiss you on your lips.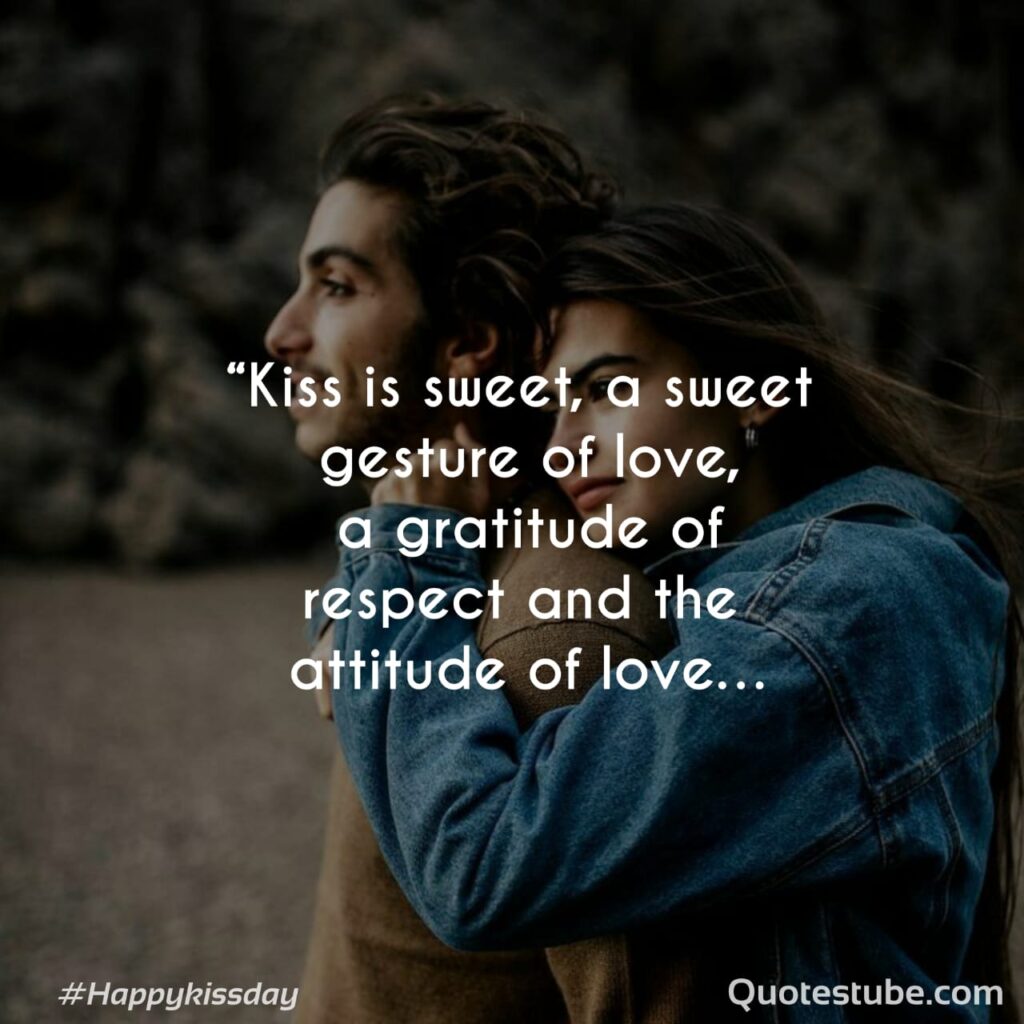 Keep Visiting Quotes Tube for amazing and inspirational quotes.