Promise Day, the fifth important day of Valentine's week is celebrated on 11th February every year. On this special day, lovers make promises to selflessly love each other till the end of their life. Such meaningful promises and their dedication to each other strengthen their relationship forever. Promise Day is one of the best days of Valentine's week that gives people an opportunity to make their beloved or partner feel loved and special.
A very famous quote states, "Promises are only as strong as the person who gives them." We all make promises to our friends, family members, and loved ones. A promise to love them honestly. A promise to stand by their side. A promise to never betray them. And amidst these promises, our relationships get better with time.
There is a special day in Valentine's week called Promise Day celebrated every year on 11th February when couples make tons of promises to each other. They promise to love each other, stay together forever and never stop caring about each other. Apart from showering each other with loads of love, this day signifies the importance of commitment in the couple's life that brings them closer and makes their relationship stronger.
There are various promises that you can make your beloved or partner this Promise Day to strengthen your relationship further and keep the love intact between you two. Make a promise to your beloved that you will be always honest and loyal towards them and keep loving them more with each passing day. Promise your partner that whenever they have any problem, you will be always there and never leave them alone.
No matter how tough life gets, you will always care for them and keep them happy. Promise that you will never ever hide anything from your partner that may ruin or weaken your relationship in the future. Also promise, that you will accept your mistakes and always strive hard to correct them so that your partner doesn't suffer because of them. Promise the love of your life that you'll never forget the important days of life and always try to make them special. Make a promise that you will always respect your partner and never ever break the promise.
Here's a list of days in the Valentine's week, for you to remember and make memorable:
February 7: Rose Day
February 8: Propose Day
February 9: Chocolate Day
February 10: Teddy Day
February 11: Promise Day
February 12: Hug Day
February 13: Kiss Day
February 14: Valentine's Day
Promise Day Wishes Images
We have given some promise day quotes that will do the work for you. These promise quotes will melt your partner's heart.
Forever is neither today nor tomorrow, But it is a lifetime.. And I promise to love you forever
As long as the sun shines bright, the stars twinkle in the night, I will only be yours forever. Happy Promise Day!
Promise me with all your heart, you will never let us fall apart, you'll always keep me strong, & promise me that you'll never be gone.
I stole your heart and promise to keep it with me throughout my life.
I promise that I will never leave you, always be with you and make your life adventurous. Happy promise day!
Maybe I'm too late to be your first. But right now, I'm preparing myself to be your last. I Promise.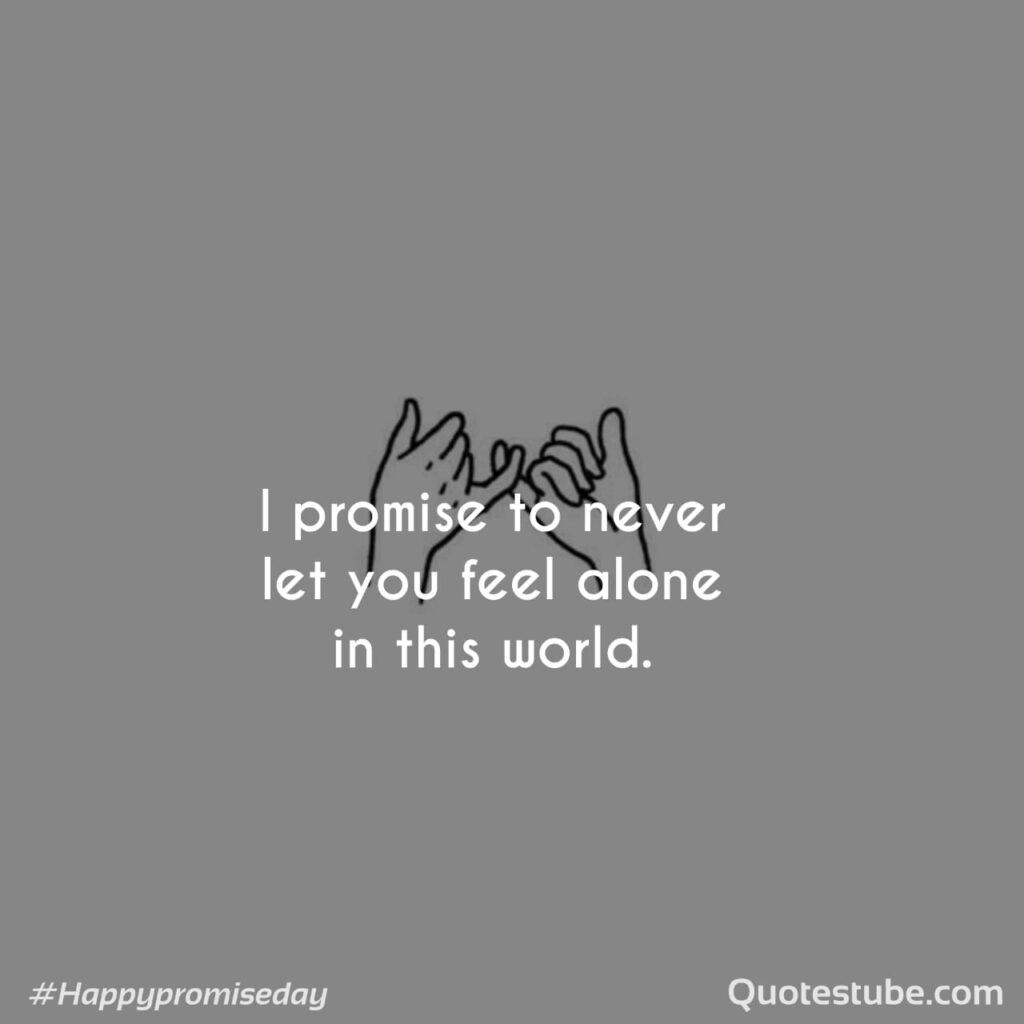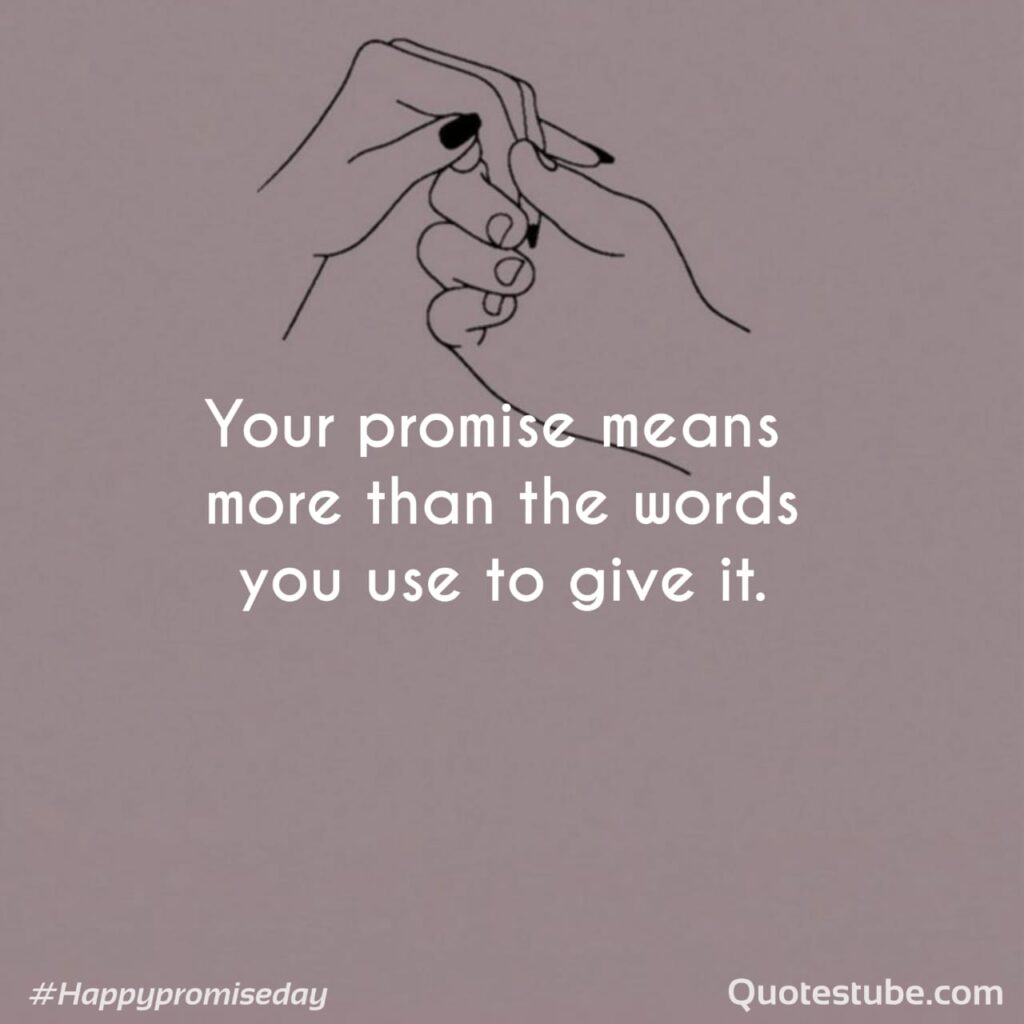 Promise Day WhatsApp Status
Maybe I'm too late to be your first. But right now, I'm preparing myself to be your last. I Promise.
Hold my hand and I promise I'll never let you go. Happy Promise Day dear!
You bring the best out of me. Stay in my life, we will make a heaven on Earth. Happy Promise Day
I promise that I'll never make you feel alone. Happy promise day love. Let's promise each other to be best friends forever
You gave my life a new meaning, I promise that I aim to love you for the rest of my life. Happy Promise Day 2022!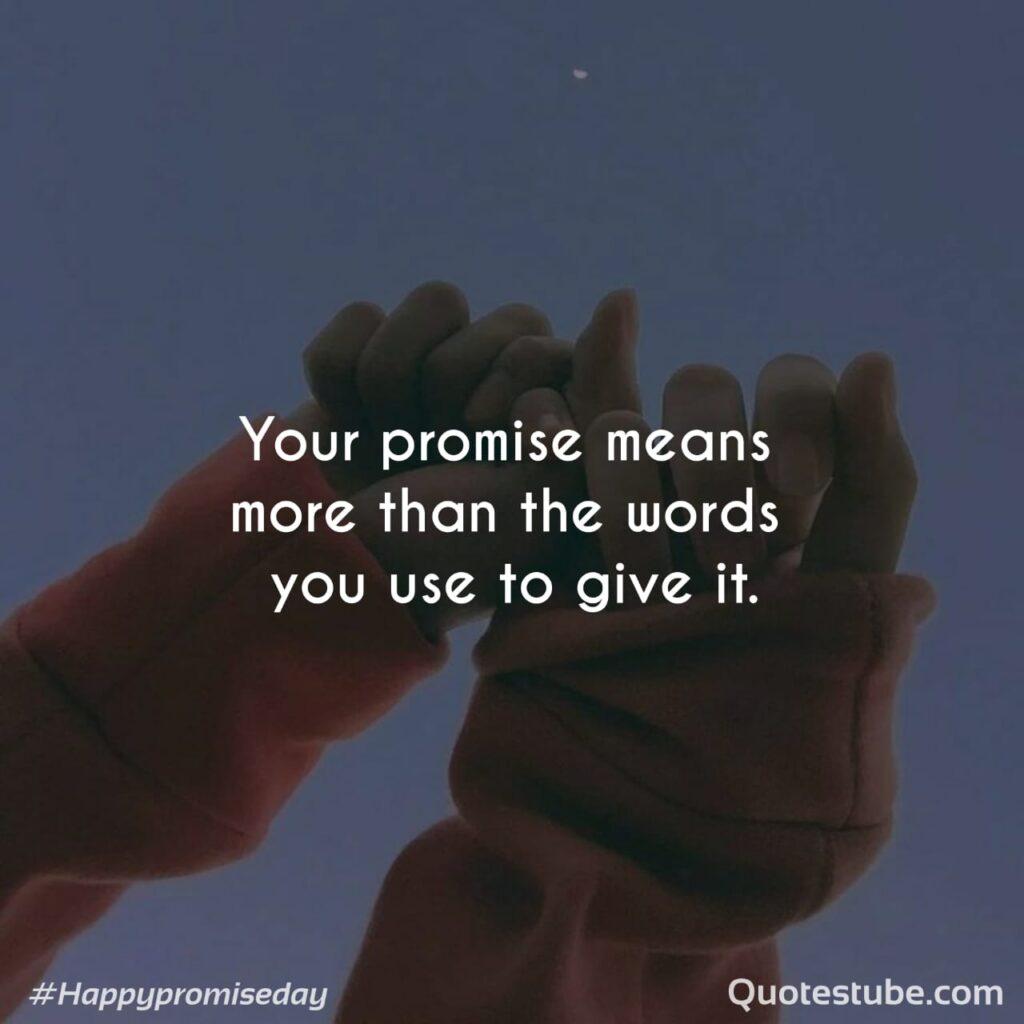 All I want is your promise to stay with me, to be mine. Sometimes it feels like you can't possibly be real. Promise me you'll stay
Meeting you was luck, becoming lovers was destiny. Loving you is faith and commitment to each other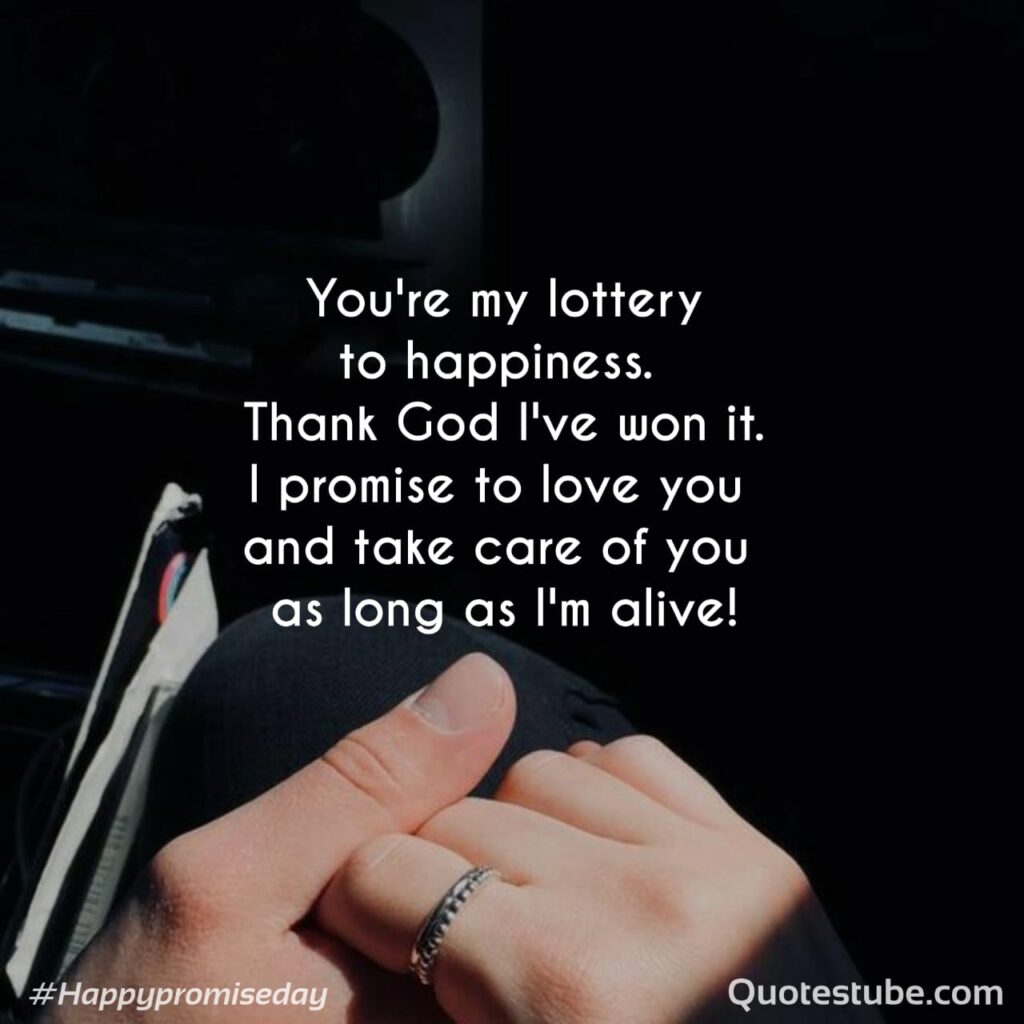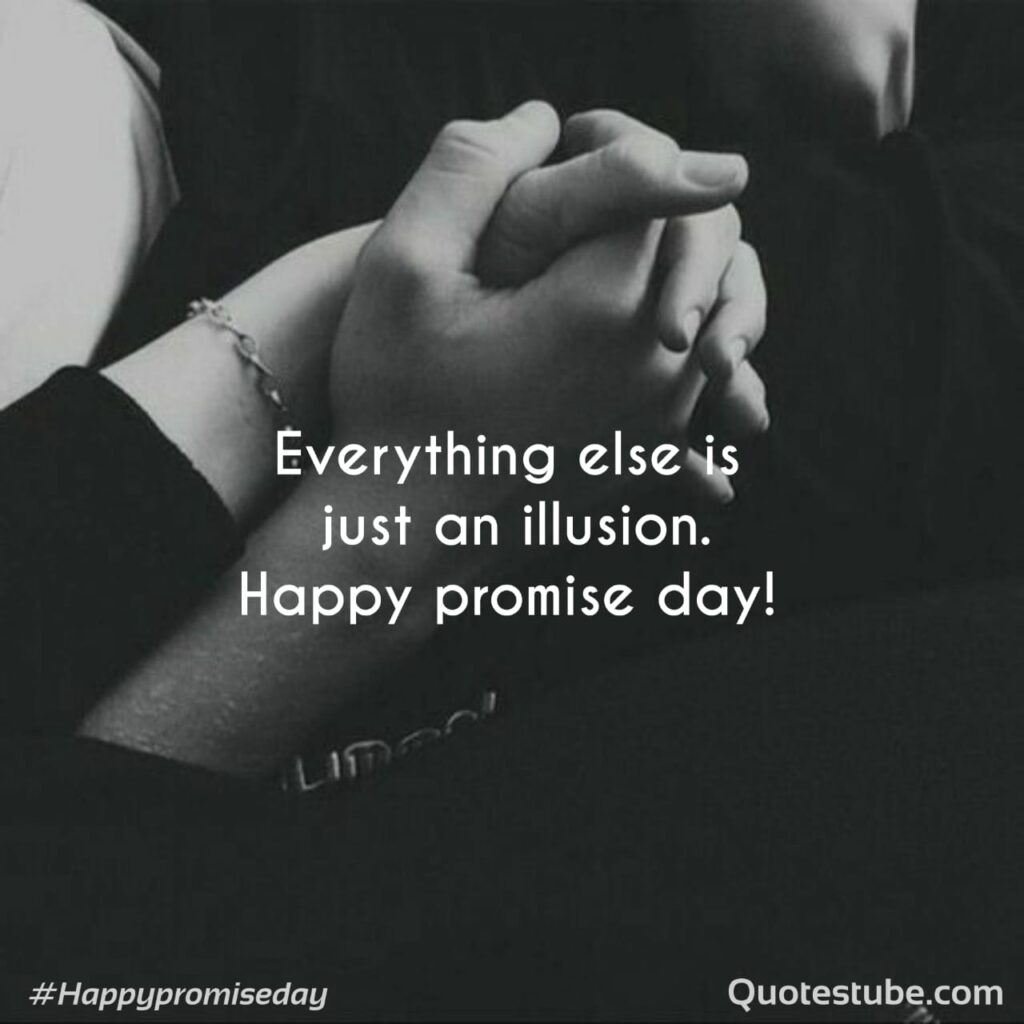 Keep Visiting Quotes Tube for amazing and inspirational quotes.